A heady blend of good design, innovation and function awaits you in 2012. From chairs to cook-tops and furnishings to fans, technology drives us forward. You have refrigerators that go beyond just cooling; showerheads that give you different bathing experiences; microwave ovens that adjust the cooking base on a built-in recipe database; toilet seats that glow in the dark; chairs that can be almost entirely recycled; everything is on technology's radar.
Here are 5 such must-have products for any home owner: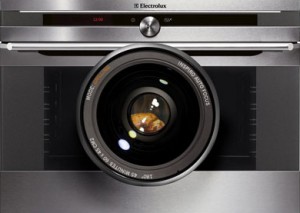 1. ELECTROLUX INSPIRO: At first glance, you might think this is a camera, but it's not. It's an oven, a revolutionary oven called Inspiro with technology that you might say can be the future of cooking. This powerful microwave oven not only automatically switches off when cooking is done, but also its 'Heat and Hold' feature keeps the food warm. It adjusts the cooking parameters based on the professional recipe database and has an auto focus heat technology that sets the cooking time using a unique patented algorithm. The auto focus camera like in this oven is a heat management that sensors what is to be cooked before calculating the temperature and time needed. Rather than just measuring the air temperature with a thermometer and regulating it with a thermostat, the way a conventional oven operates, Inspiro uses sensors to calculate the precise combination of energy consumption and time needed to bring the food to the correct temperature.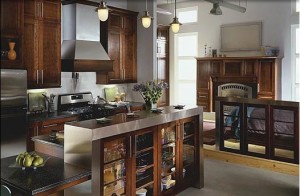 2. FLORIDA KITCHENS: Keeping up with the trends of kitchen décor, doubles the pleasure of cooking. Now Italian brand Florida Kitchens, Tangent will add its own zesty style to your kitchen by dabbling in exotic countertops, colour pops, island styles and innovative lighting. Offering three categories – solid wood, plywood and Medium Density Fibre (MDF) kitchens, Florida Kitchens have some interesting kitchen fashion to indulge in, this year. Each of these categories have a variety of components – like glass shelves, large storage wall units with flush doors, drawers and a wide range of appliances – which you can select and customize.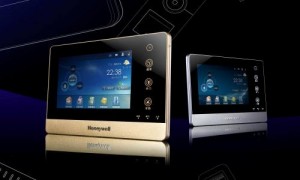 3. HONEYWELL IS-6500: Honeywell's stylish video phone system IS-6500 for residences, is best for visitor management, security, intercom facilities, message service, etc. It sports an ultra-slim curve design; a flat, vandal-resistant glass panel; a single capacitive touch screen and a user-friendly graphic interface. It also offers a high-quality video identification and a micro SD card slot for plug and play. Available in Celebrity Gold and New Urban Silver colour options, the IS-6500 can be easily integrated with Honeywell's other smart home systems, thus providing infinitive possibilities of expandable intelligent home solutions.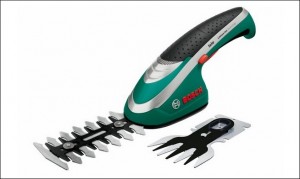 4. BOSCH POWER TOOLS: For home owners spending the morning manicuring the lawn, things just can't get better than Bosch's range of corded and cordless innovative lawn and garden tools, powered by Lithium Ion technology. The power tools comprise lawn mowers, cordless shrub and grass shear, cordless trimmer, cordless hedge cutters, cordless chain saws, shredders and the corded range of these products. So go ahead and enjoy the outdoors!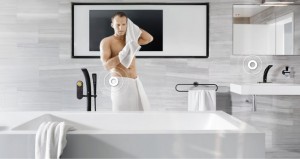 5. GROHE ALLURE BRILLIANT: Transform your boring bathroom into a spa with Grohe's Allure Brilliant. The fittings display exact edges and cuts, giving them a truly unique look, with the diverse surfaces reflecting light in myriad ways. The most extraordinary feature of the faucet is the spout: its cut-out square 'Aqua Window' provides a view of the water flow, making it an integral element of the product design. The innovative opening makes the already slim design look even lighter and more elegant. Another striking feature is the rectangular mousseur, whose shape matches the design of the faucet and provides an aesthetic, wide flow.
To get more information & assistance, please submit the form below and our specialist will get in touch with you at the earliest.