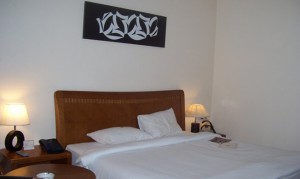 Now that you have decided to rent your holiday home to travelers, it is important that you set your rental rates before you list your property in a holiday home rental website. As a holiday home owner you must understand that this is the trickiest part in the holiday home rental business. Unless you set your rates right, you stand to lose on business to competitors near your property. So, here are some tips on how to set your prices:
Firstly, review similar properties in the vicinity of your property. This will give you a realistic idea of how much rental income you can earn. You can also go to a holiday home rental website and check the rates of properties which are similar to that of yours in the same location. Also find out what hotels in your area are charging. Take into consideration certain aspects like: What do the other properties have to offer? What is their proximity to tourist attractions? It goes without saying that it is important not to price yourself out of the market.
Secondly, set your rental prices for the different seasons. If the location of your property has a specific peak season, charge two different rental rates. Set higher rates during peak season, and lower rates during off season to attract fill-up guests.
Thirdly, identify how many guests your property can accommodate at one time and base the price on a set number of guests per night. Then work out weekly, fortnightly, or monthly rates. If the guests are staying a little longer give them some discounts.
Fourthly, always indicate what your rental price includes. Does it include the services of the cook and the cleaner? Will you be charging for the extra guest? Giving every detail beforehand increases clarity and helps avoiding unnecessary misunderstandings later on.
To get more information & assistance, please submit the form below and our specialist will get in touch with you at the earliest.