The peak season is round the corner and it's that time of the year when all holiday home owners need to gear up to deal with inquiries and to welcome guests. Easier said than done! Our past experiences show that while many owners have a packed calendar, there are many others who fail to garner a sizable number of inquiries, leave alone any bookings. Why? Invariably we all rely on holiday home rental listing websites to get bookings. So, unless you give some time in updating your listing, you may end up in the bottom of the search results or may not even give a good impression worth booking to travelers who come to your property listing.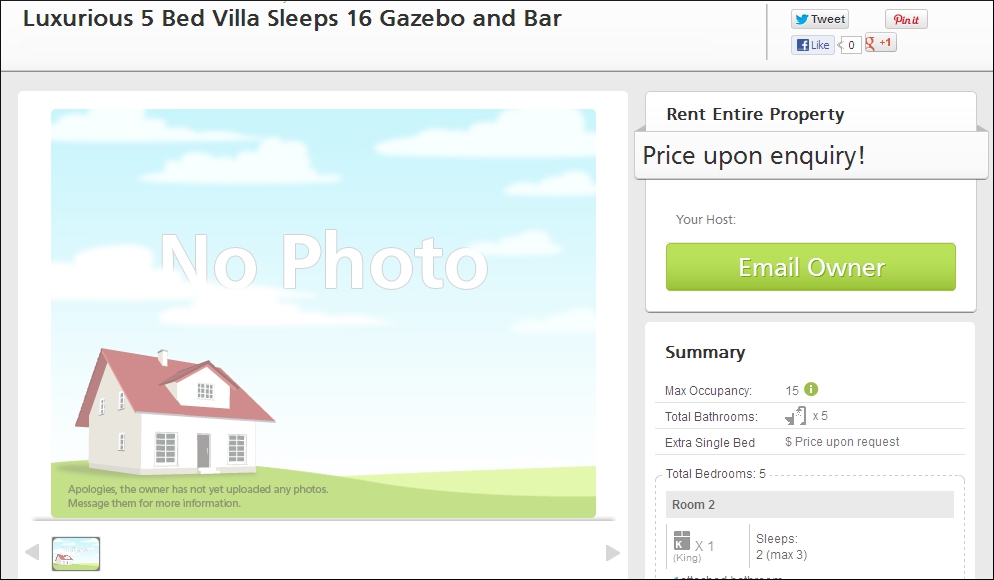 In this article we will tell you exactly where you are missing out and the little things that you need to do to ensure that you have a full season.
1. BEFORE YOU WORK ON YOUR LISTING:
(a) Take a good look at your property. Make a checklist of things to do. Do the walls need a coat of paint? Does some furniture need replacement? Is the upholstery dry-cleaned? How's the bathroom fittings, are they in absolute working condition? Have you stocked the kitchen? If you have a lawn/ garden have the weeds been removed, grass mowed and the outdoor furniture checked?
(b) Take extra care in attending to minor details in the bedrooms – are the beds comfortable enough, do the mattresses need replacement, do you need to dry clean the linen or replace them entirely. The bedroom is one area of the property where guests spend much of their time. So take extra care.
(c) If you had in mind to add a few amenities that guests had earlier written in their feedback, this could be the right time to do so.
(d) Once you are satisfied, choose a bright day and click photographs of the property.
So, now you are ready.
2. WORKING ON YOUR LISTING:
Now, to the most important part that will determine how good your season will be. So here's the checklist of things:
(a) Upload your new images and make changes to your description.
(b) If you have added new amenities, check the right options.
(c) Is the email with which you have registered still working? Check if you are receiving new mails. Sometimes if your inbox is nearing limit, emails might not be delivered. A good idea to delete the unwanted emails and clean the inbox for inquiries.
(d) Is your availability calendar up-to-date. The most common reason why many owners don't receive inquiries is because they don't update their availability calendars.
(e) Would you like to make any changes to the rental rates? Have you mentioned the daily and monthly rental rates of your property?
(f) Last but not the least, make sure you have worked out on a daily schedule to devote a couple of hours in the business – replying to emails/ inquiries, updating the calendar, taking payments, coordinating with your caretaker, etc.