There was a time when parents would eagerly wait for 4 to 5 years for their kids to grow up before they take a vacation. But not anymore! Parents today are traveling with toddlers and with many accommodations offering toddler-friendly homes, they no longer need to worry about their kid's safety. While parenting and particularly taking care of toddlers is very stressful, parents love to take an occasional vacation which gives them an opportunity to relax. And needless to say, this segment of travelers – parents traveling with toddlers – is growing and holiday home owners with just some easy modifications to their holiday home décor can cater to them easily.
In this article we will give you few tips which can help you child-proof your holiday home without having to spend a fortune.
First of all I would recommend holiday home owners to toddler-proof one room where the little ones can enjoy getting hurt or having their parents to worry. So here is what you can do:
The Crib: Preparing the crib could be a good starting point. When you buy one make sure crib slats are no more than 2 3/8 inches apart to prevent your child's head from getting caught between the bars. And also make sure the mattress fits snugly with no more than two fingers should fit between the mattress and the side of the crib. Cover the sides of the crib with bumpers which are soft but think enough not to hurt the toddler if he bangs on the sides. Also create a safety zone around the crib by positioning it away from windows, heaters, lamps, wall decorations, cords, and furniture the child could climb on. To prevent falls, when you are buying a crib for your holiday home make sure that the drop side of the crib can be locked when the parents are not with the child.
Furniture and flooring: Most toddler related accidents at home occur due to falls and obstructive furniture. So it is very important to ensure that the floor has enough cushioning to take the fall of a toddler. Furniture in this room should be bare minimum. Change your existing furniture with those with round legs; better still if you have to keep some furniture like a bed or a sofa, get those that have soft upholstery and the legs are concealed. Make sure that the gap between the floor and the sofa or the bed is minimum and the baby cannot crawl underneath it.
Choking Hazards: Toddlers are very unpredictable and do put things in their mouths. So remove all choking hazards from the room. The thumb rule is to remove anything that fits into an empty toilet paper roll. If you have a wardrobe in the room make sure that the hatches are working and it can be locked by an adult. Don't keep any bags, plastic sheets, etc. on the lower rungs of the wardrobe which the toddler can easily reach.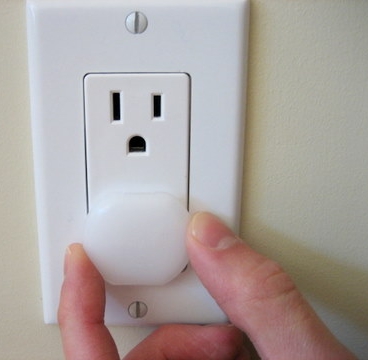 Electric fittings/ appliances and wiring: Make sure all wiring are concealed and out of reach. If there is a TV in the room, wall mount it and ensure that the cables are at a good height. Switchboards and sockets today come with a child-proof, or tamper resistant (TR) receptacle, which has a spring-loaded cover over the electrical contacts that retracts when both pins of the plug press against it. You need to push against both sides simultaneously, and some force is required to open the cover, making it difficult for a child to get something in far enough to get a shock. A regular outlet doesn't have that cover, so a child can easily push something into the slot, touching the electrical contact and getting a shock. Installation is exactly the same as for a regular receptacle one and they look identical from the outside – so it hardly makes any difference to your décor.
If you have a lot of wires in the room from the lamps, CD player, humidifier, etc. you will need to limit his curiosity by concealing the wires using a wire guard when you are toddler proofing.
Stairs: If you have stairs in your house, you need to make sure that the toddler doesn't get out of the room you have child-proofed and crawl to the stairs which can be very dangerous. The best way to prevent this is to have a barrier on the exit of the room. Today there are child barriers easily available in the market. These things are cost very little, but are very effective. Go for the soft plastic one which even if the toddler bangs on it does not hurt a bit.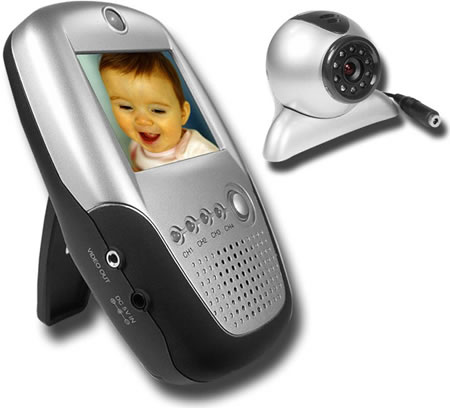 Monitoring: If you want you can invest in a video monitor. This will help the parents to monitor his movements from the living room. Or else you can have a simple baby monitor, also known as a baby alarm, which is a radio system used to remotely listen to sounds made by an infant – just like a walkie-talkies we used to play when we were kids.
If you are looking to cater to parents with relatively bigger kids we have another article on how to make your holiday home kids friendly.