Everybody loves surprises. Remember the surprise birthday party that your friends arranged when you thought that they had all forgotten. And what about vacation you had thought would be an average one turned out to be the most exciting when you bumped into some of your old friends. The same goes to guests coming to stay in your vacation rental. Well, that doesn't mean that you have to arrange for a surprise party for every guest, even the littlest of things if done keeping in mind the profile of the guests coming to stay can prove a lifetime of memories for them. Here's what you can do: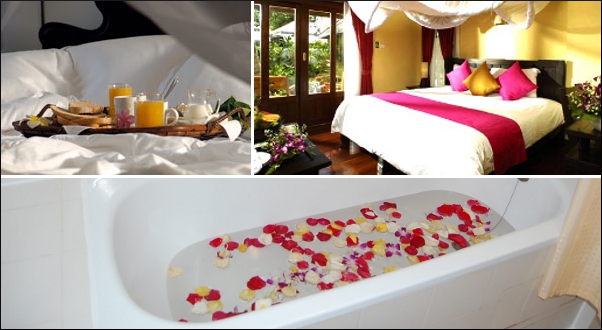 COUPLE: If your guests are coming on a honeymoon or on their marriage anniversary, you can surprise them with a couple of changes in the décor. Because the newlywed couple will probably look forward to spend more time inside the house decorate the living room with a couple of balloons. Use the combination of white/silver and red balloons to give maximum visual effect. Take out the vases from the store and with a bunch of roses, preferably red, place it on the center table.
Use your white sheets in the bedroom. I would however not recommend scattering rose petals on the bed, because it might stain the sheets. Instead make use of the bud vases and put single rose stems in various places in the room. If you have perfumed candles place them on the bedside table with a lighter. If you have a caretaker at the property, you can ask him to light the candles a couple of minutes before they arrive. Make sure that the lighting of the room is not too bright. Also keep a basket of visually attractive fruits on the table.
Candles can also be placed in the bathroom and the bathtub filled with warm water and strewn with rose petals just minutes before the couple arrives.
Make the dining hall cozier too. Keep two chairs and remove the rest. Place the chairs opposite to each other if the dining table is not too big and place a candle holder with long steamed candles which they can light when they sit for a romantic meal together.
Invariably, to make their stay even memorable, you can also gift the couple a discounted voucher to the nearest spa or massage parlor together. Most spas and massage parlors offer discount vouchers and getting hold of one is not very difficult.
If you have a DVD player, keep some romantic movies at the reach of the couple should they decide to see a movie together.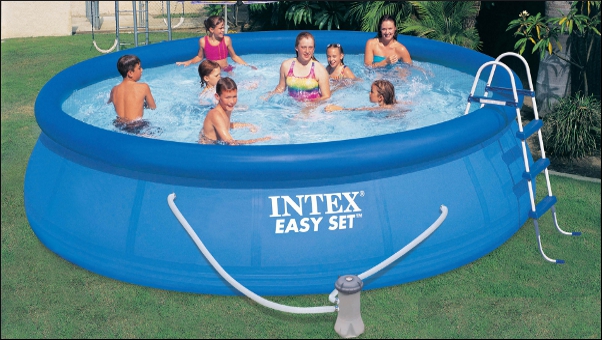 PARENTS WITH KIDS: For parents it's a tall ask to keep kids occupied. They are full of energy, but are at their wits end as to what to do. The best way to give both parents and kids a pleasant surprise is by creating a small indoor play area for the kids where they can play a couple of games or try their hands on the latest video games without disturbing their parents. All you need to do is throw a rug and a couple of cushions on the floor where there is less or no furniture and the area is theirs. If you have a lawn or backyard and weather permitting, you can fill the over the ground pool. These pools are sturdy and don't cost much. A couple of DVDs of animated movies and popular cartoon characters in the house can also leave parents thanking you.
ELDERLY COUPLE/ GROUP: If you have an elderly couple or group coming to stay in your holiday home the best way to surprise them is by arranging a conducted tour of the location of your property covering the tourist spots with a local operator. However make sure that the operator appoints a pleasant and patient guide who can show them around at a leisurely pace. Additionally if you know any local singer whose genre is classics, you can surprise them with an evening of music. Local singers do not charge much, so calling one should not leave you with a hole in your pocket. And don't forget to keep a couple of good classics on the lower shelf of your library.
CONCLUSION: While it is a really good feeling to give surprises which guests no doubt appreciate, one should not go overboard. For owners it's not always about using the credit card, but all about using their imagination to do little things that guests usually do not expect, thus bringing a smile to their faces. After all, it's a business and at the end of it all about profits – both for you and the guests.
To get more information & assistance, please submit the form below and our specialist will get in touch with you at the earliest.