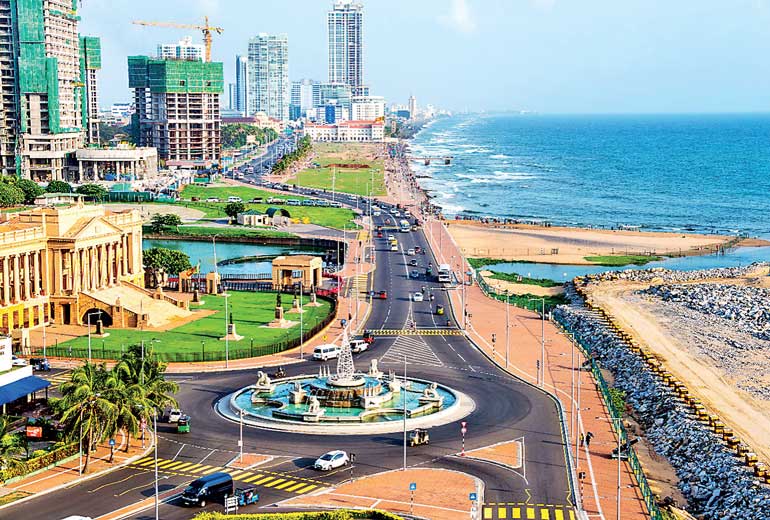 In an exclusive interview to Holiday Home Times, Eduard Hempel, CEO of Pearl Properties in Sri Lanka tells us about life in Sri Lanka in general, the country's emerging holiday home market and why more and more expats are investing in property and are retiring in the country known for its virgin beaches and year-long warm sunshine.
The interview…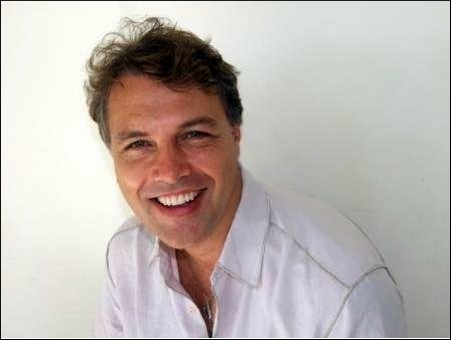 Please give our readers a brief personal background and history of your own company. What are the services that you offer?
At Pearl Properties we help buyers find their dream property or land investment in the South of Sri Lanka. We guide them through the legal, taxation and cultural issues and questions involved and make sure their investment is safe and secure. We also offer rental and management services. It is actually quite difficult to buy here and we help smooth the process.
Can you give us a quick brief on the real estate market of Sri Lanka?
With the end of the war in May 2009 all sectors of the real estate markets are attracting a lot of attention. The holiday home market in particular is very exciting with prices of beach land doubling and tripling. The economy in Sri Lanka, like so much of Asia, has its troubles, but has an underlying strength and will to grow. Sri Lanka has one of the GDP per Capita levels in S Asia. It also boasts a very high literacy rate. With peace, Si Lanka should enjoy a god 20-year ride towards greater prosperity. At present the market is very nascent. We have seen some spectacular rises already, but it is safe to say that as the economy here continues to grow and as credit starts become more available and more sophisticated we can expect very good long term growth.
How big is the second/ vacation home segment of the real estate market in the country?
The second home market is still relatively new and small. Tourist numbers here are still only at about 1 million year compares to about 12 or 15 million for Thailand and Bali and there is no question that we can compete with those countries for beauty and culture.
Do you see a lot of holiday homes in the country which are rented out to travelers? What kind of income does the average property generate vis-à-vis the buying price?
Again the numbers are rapidly improving. A few years ago one would be lucky to get the bills paid, but today a reasonable return of about 5-10% of value could certainly be expected. If you consider that hotel occupancy rates have gone from an average of about 10-15% to about 70% in three years you can get some idea of how the market is changing.
What is the best time to visit Sri Lanka?
Any time here is wonderful. We have a West Coast season from about the end of November to April and an East Coast Season from about June to the end of September. Then there are the hills and the cultural triangle. So the sun should always be shining somewhere.
Which are the locations/ destinations in Sri Lanka that are seeing a lot of vacation home developments? What would you personally recommend?
The Galle area where we are based has a strong head start. We now have a highway to Colombo and in a few months it will connect to the airport so you could be with us in about an hour and a half. The Highway is also extending South and opening up the country all the way to Hanbantota and Yala where there will another airport within a year. I think we will see the strongest growth in this area but there are also some exciting developments on the East Coast from Aragum Bay to Trincomali as well as Putalam on the North West.
According to you where should one look to buy a property in the country?
Definitely with Pearl Properties! Seriously, anywhere will be good, but if you want something to do in the evenings then you should gravitate towards a touristic center such as Galle, Unawatuna, Mirissa, Aragum Bay or Trinco. If you want to be in the tea belt you should look around Kandy or Nuwarelia. But Galle has the lead.
Who are these buyers? Are they Sri Lankans or expats? The citizens of which nations according to you are buying properties in Sri Lanka?
Our buyers are almost exclusively foreign largely from Europe, but increasingly from the Middle East, India, Singapore, Hong Kong, etc. There are expat Sri Lankans buying, but they tend to go for Condominiums in Colombo and we don't presently cover that sector of the market.
What kind of properties are mostly in demand from foreigners buying in Sri Lanka?
We have a lot buyers just taking land to sit on or build a dream home along the beach. Lake or lagoon side is also very popular as are lovely colonial houses set on the side of Paddy fields or hill tops with breathtaking coastal and jungle views. And we must not forget Galle Fort which as a UNESCO world heritage of great beauty and cultural history site is always popular.
What is the pricing bracket of these properties?
Ah…the piece of string question. Our market tends to be from $100,000 to $2,000,000 and more for bigger investors.
What are the residency rules for expats wanting to stay in Sri Lanka for a longer period? Are there any special visas or resident passes? What are the property rules for expats to buy a property in the country?
Well, we of course insist that you get proper legal advice. With regards visas there are several ways; One can of course extend for up to about six months without a problem after which some people take a trip home. But for longer term visas of a year or more one must either bring skills or investment or be retired or over 55. If you can tick any of these boxes it should not be a problem to secure a longer residents visa. You can get more information on the types of Sri Lankas visas in our website.

Sri Lanka is one of the only countries in Asia in which a foreigner can buy a freehold property in their own name. However it tends to be much more tax effective to do it through a company structure as it saves very high taxes on the way in. There are no Capital Gains Taxes and correctly structured it is easy to repatriate both capital and profits which is certainly a very strong added incentive. But it is very important to get the structure right or one could become liable to high taxes on the way in and struggle to get ones profits out of the country in future.
Is Sri Lanka a good location to retire? What about healthcare facilities? Are these facilities good?
Yes, we have a growing number of people coming here to retire. The people here are lovely and know well how to care. There are excellent Hospitals, Doctors and Nurses and government welcomes retirees with regards to visas, etc. Of course one must be self supporting.
Any top tips you would like to offer to people who want to buy in Sri Lanka?
Bring a smile and it will be reflected back to you 1000 fold.
Can you please provide your contact information so any of our readers wanting to acquire property in Sri Lanka can contact you?
While one can go to our website to know more about what we do and our properties, I can also be contacted at: eduard@pearlsrilanka.com
Leaving you with some of the beautiful images of Sri Lankan Holiday Home properties:
[wzslider]
To get more information & assistance, please submit the form below and our specialist will get in touch with you at the earliest.