Beach houses no doubt can be a nice getaway for anybody inclined to sand beneath their toes. If you go to think about it, where would be the best place for someone who has left his busy office days behind and is now looking for a second home where he can relax? I personally would want a beachfront house that's got some space, close to a self sufficient town/ city, and from where getting to the airport or the nearest railhead doesn't require much traveling.
Well, easier said than done! But in most cases, despite our aspirations we shy away thinking that we need to have a lot of money saved before we can even consider purchasing property on the beach. No doubt beach houses do come with a premium, but it's not that you can't afford one if you choose your location right.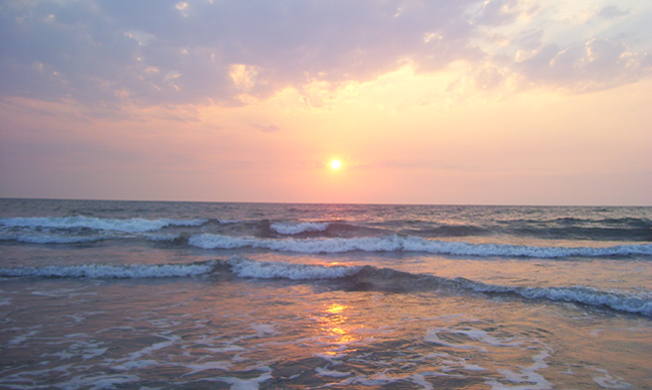 Goa:
For decades, Goa has been considered as the most popular destination for owning a holiday home – both by Indians and foreigners alike. The pristine beaches, white sands, colorful flea markets, and most importantly the architectural diversity make Goa a holiday home buyer's ultimate paradise. Even in terms of the quality of beaches and nightlife, no one can dare match Goa. For buyers it's essential to know that Goa in terms of beach quality and nightlife can be categorized into a more happening and developed North Goa and a relatively quiet and upcoming South Goa. Even in terms of property prices too, North Goa gives the investor better returns on his investments. Property prices too have seen a marked surge in the last decade or so. Home to expats, NRIs and Indians, North Goa has potential in abundance and there are many options to invest in.
Apart from the usual locations like Calangute, Candolim, Baga, Mapusa, Anjuna, developers are offering a wide range of holiday home options in the rapidly developing locales like Bambolim, Tuem, Amthane, Penha De Franca, Siridao, Ribandar and Merces. From studio apartments to villas to palatial Portuguese houses, the options are limitless.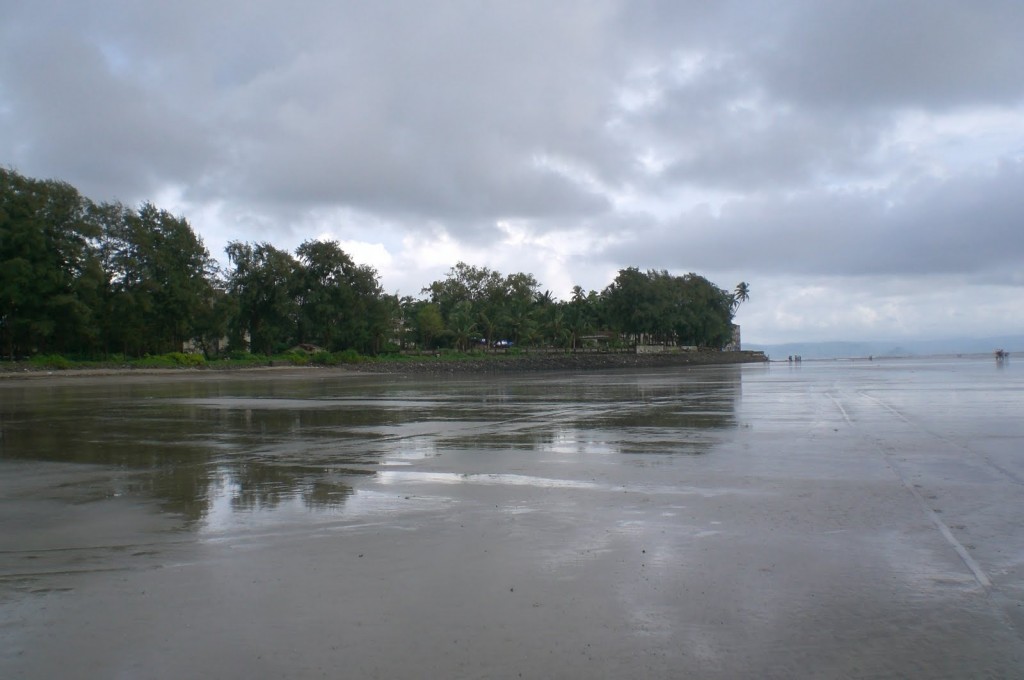 Alibaug:
Referred mostly as Maharashtra's Goa, Alibaug has always been a leading weekend destination for Mumbaikars owing to its proximity to the city which makes it very accessible. Alibaug has seen tremendous growth in the real estate sector with several good developers working here. Apart its proximity to Mumbai, other factors that make Alibaug an attractive second home destination are availability of a seashore and the possibility of unwinding in low-density housing in natural environs, which is otherwise not possible within Mumbai. Spread over a small strip on the Arabian Sea, on the southern side of Mumbai, Alibaug is a destination well known for its beautiful beaches, and a lazy easy-going life reminiscent to that of Goa. The Kolaba, Akshi, Kihim, and Kashid are some of the popular beaches in Alibaug.
Meanwhile for intending buyers, property rates of this erstwhile fishing village if compared to neighboring Mumbai, is still moderate and within the reach of an average holiday home buyer. In the last couple of years it has seen a great amount of activity in the second home segment primarily with plotted residential developments including villas and bungalows.
While, villas in Alibaug bordering the sea-line and the highway are mostly in demand, many developers offering serviced studios, 2/3 BHK apartments in Alibaug are also equally appealing to the budget holiday home buyer.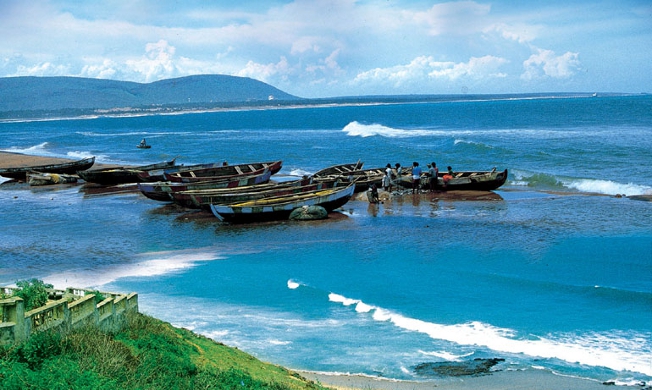 Vizag:
After a short lull, the real estate market of Vizag is now not only showing signs of recovery, but also sterling growth, with several new areas in the port town coming to fore with housing options catering to both the budget and the high-end buyer segments. The reason why Vizag figures in our list of top 10 beach locations to buy a vacation home is the announcement of the mega tourism projects in the Visakahapatnam-Bhimili beach corridor, which means a discerning holiday home buyer who enters the market at a low investment now can expect good capital and rental returns in say another 3-6 year's time. The other reasons being future better connectivity, recent international status of its airport, IT companies/ industries expanding their bases in the city and ambitious projects of a link between beach road and NH-5 in on the offing.
And if you ask me where you should look to buy a beach property here, the Beach Road, the areas lining Visakahapatnam-Bhimili and R K Beach are some of the areas that will see a lot of activity in this eastern coastal town.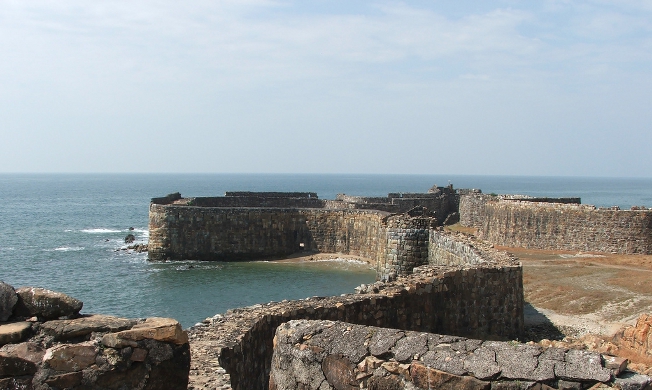 Sindhudurg:
A coastal tourist destination of Maharashtra, in the last couple of years, it has emerged as the next preferred location after Goa as a weekend destination. Sindhudurg and Tarkarli in particular is blessed with beautiful and clear white sand beach, serene back waters, silence and greenery in the nature and lots of other attractive places like traditional markets, temples, forts in the nearby villages and city. Moreover adventure sports like snorkeling and scuba diving have added to the popularity of the hub. What makes Sindhudurg an attractive beach location for buyers is the fact that the area has huge potential to develop, the real estate market is at its nascent stage and prices are pretty moderate.
Pondicherry:
The Union Territory nestled on the Eastern seaboard of the country and popularly known as 'A little piece of Medieval France in India' is a major tourist destination where enthusiasts of all kinds can treat themselves to a unique holiday experience. With huge availability of cheap residential land, it's not surprising why most investors are now being attracted towards Pondicherry to own a vacation home near the beach. Properties near the Beach Road are high on demand and offers residents an unobstructed view of the sea. Add to its low priced housing options the enormous improvement in its infrastructure facilities in the past couple of years and the number of industries expanding their horizons to Pondicherry.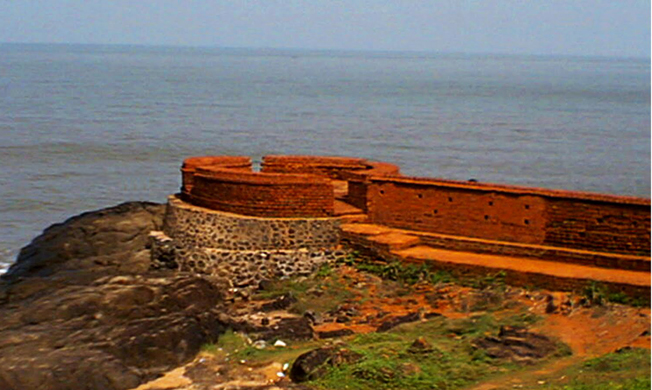 Kerala:
Despite a 900 kilometer coastline, Kerala known for its conservative social structure has been unable to position itself as a leading holiday home buyers destination. However in the past couple of years, with the fast changing lifestyle of Malayalees, the state has witnessed major growth in real estate and areas lining the coastline like Kochi, Kovalam Beach, Kozhikode Beach, Nadal Beach, Kannur, Ernakulam, etc. are now becoming attractive destinations for holiday home buyers. Having said that, we would recommend buyers who are Keralities themselves staying abroad or those who are looking to buy a home here for their retirement to look at Kerala as a potential destination.
To get more information & assistance, please submit the form below and our specialist will get in touch with you at the earliest.