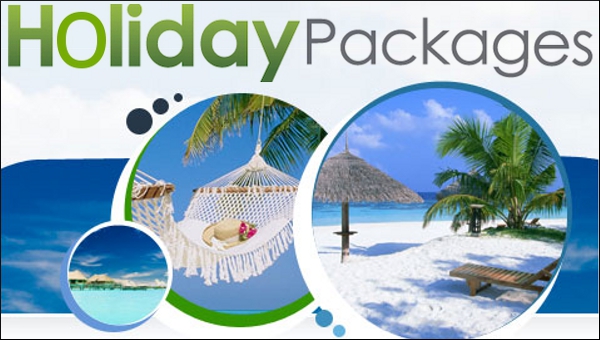 While, running a holiday home is in many ways different from running a hotel, owners must however try to incorporate the good points of the hotel business. And once such area which owners can take inspiration from is while preparing holiday packages for guests. You can include several services based on availability of manpower and how much you want to be involved in the day-to-day activities of your vacation rental business. Ideally, holiday packages should be prepared taking into consideration whether these packages would include just rooms, food, activities or usage of amenities. Here are some tips to help you decide on what you should include in your holiday packages:
1. If you have a good cook on whom you can rely to bring out a good spread which is likely to appeal the taste buds of a wider guest base, then you can include meals in your holiday packages. Also if your property is located where there is a dearth of good restaurants, then including meals is a must.
2. Meanwhile the location of your property can have a direct bearing on what the type of holiday package you can prepare. In places where there are lots of outdoor activities on the offer, many owners include a couple of these activities in their holiday packages. Since outdoor activities in touristy places see a lot of operators offering different kinds of activities, it becomes difficult for guests to get to the right operator. So including a couple of these activities in the holiday package you offer can save a lot of precious time of guests and is thus appreciated by them. Moreover including activities in a holiday package also adds value to your property.
3. For properties located in gated communities, where guests need to pay to use common amenities like the clubhouse, the golf course or the swimming pool, including these amenities in the holiday packages makes sense because it is less hassle for you to find out whether they had availed these facilities and paid for them. Instead, combining these with your room rates will ensure that if guests availed these facilities you are totally covered.
4. Value addition to what you offer can also be achieved by adding certain things to your holiday packages. For instance, if you have good spa or wellness centers in the neighborhood you can speak to them to offer you discounted rates which can be included in your holiday packages. Most spas will be happy to do so if they can a good number of clientele from you.  
So now that we know what to include in your holiday packages let's see how you can now prepare your holiday home packages for guests. But before that make sure that you are aware of the kind of holidaymakers you see in your area. Are they mostly one-nighters, weekenders, or long-vacationers? Based on these assumptions you can prepare your holiday packages accordingly. Ideally I would recommend preparing four holiday packages:
(i) Per Night Holiday Package: This is a rate which invariably all holiday homes have and is multiplied by the number of days the guests stay. While this is a very traditional and widely offered package, for a holiday home owner who ideally expects guests to stay more than a night, per night package hardly leaves any scope to actually prepare a comprehensive package, except for including meals.   
(ii) Weekly Holiday Package: Because guests ideally stay more than a couple of days, preparing a weekly rate or a weekly holiday package can be a good option. It gives you scope to include a couple of activities or excursions which is likely to appeal more to travelers.
(iii) Monthly Holiday Package: Owners of holiday homes should invariably have a different monthly rate or holiday package for guests who want to stay a month or more. Here you can make the package more appealing to guests by offering a day's stay (only room) or a day's meal free or both.  
(iv) Weekend Holiday Package: If the location of your property is more of a weekend getaway where weekdays see very few guests, then preparing a different weekend rate or package makes sense. To make the package a little appealing you can offer a discounted rate on weekday occupancy. For instance if you are charging USD 100 for the weekend (Saturday and Sunday) you can offer a discounted rate of USD 85-90 for an extended holiday of two days (Monday-Tuesday or Thursday-Friday).