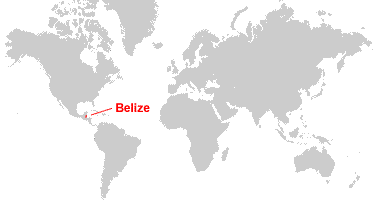 Key Facts:
Climate – tropical; very hot and humid; rainy season (May to November); dry season (February to May)
Population (2019) – 408,487
GDP (Per Capita) (2019) – $4,890
Official language – English
Major religions – Christianity (73.8%), Other Religions (Islam, Hinduism, Rastafarianism, Buddhism) (10.1%)
Ethnic Groups – Mestizo (52.9%), Creole (25.9%), Maya (11.3%), Garifuna (6.1%), European (4%)
Government – parliamentary democracy (National Assembly) under a constitutional monarchy; a Commonwealth realm
Currency – Belize Dollar (BZD)
Taxes – Generally, non-Belizeans in Belize only pay tax on income derived in Belize. There are no capital gains or inheritance taxes in Belize. The rate of tax on chargeable income is 25%.
Residency by Investment:
Permanent residents in Belize can work without a permit and need not renew their visas each month or year. To be eligible for permanent residency, you need to live in Belize continuously for one year without leaving the country for over 14 days. You must apply through the Department of Immigration and Nationality Services. Application costs for permanent residency vary depending on the nationality of the applicant.
Financial documents, health tests, and police records are all part of the required documentation. It takes anywhere from six months to two years to complete the process. While waiting, you must either renew your tourist visa each month or apply for a work permit.
Citizenship by Investment:
To be Updated.
Why it makes sense?
To be Updated.