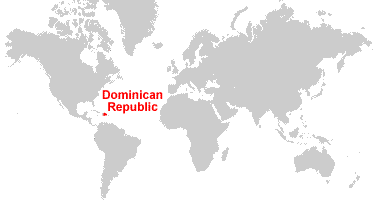 Key Facts:
Climate – tropical maritime; little seasonal temperature variation; seasonal variation in rainfall
Population (2018) – 10,735,896
GDP (Per Capita) (2020) – $9,195
Official language – Spanish
Major religions – Christianity (95%)
Ethnic Groups – Mixed (70.4%), Black (15.8%), White (13.5%)
Government – presidential republic
Currency – Peso (DOP)
Taxes – The Dominican Republic primarily operates a territorial system of taxation, although resident individuals are subject to tax on certain foreign investment income. Non-resident individuals are taxed only on Dominican-source income.
The Dominican Republic applies a broad concept of income, which includes all income constituting earnings or profits resulting from goods or activities, all benefits and earnings accrued or collected, and capital gains, whatever their nature, origin, or description. For resident taxpayers, business income includes foreign-source investment income.
Progressive rates ranging from 15% to 25% apply, depending on the amount of net taxable income. The amounts are adjusted annually for inflation. For 2020, the 25% rate applies to income over $16,360.
Capital gains derived from the disposal of capital assets located in the Dominican Republic, whether the sale is of an occasional nature or otherwise, are subject to a 25% tax. Gains must be reported in the personal tax return for the same period in which the disposal took place.
Residency by Investment:
A fast track program offers an accelerated process to obtaining permanent residency for applicants looking to invest in the Dominican Republic or retire in the Dominican Republic. Applicants typically receive an Investment Residency card within approximately 45 days of submitting a completed application. There are several ways to qualify for the fast track process, as outlined below:
PENSIONADO VISA – The pensionado visa option requires an applicant to have a minimum income of at least US $1,500 per month plus US $250 per dependent from a pension.
RENTISTA VISA – The rentista visa option requires an applicant to have a minimum income of at least US $2,000 per month from any investment-derived income during the past 5 years.
INVESTOR VISA – The investor visa option requires an applicants buying a house in the Dominican Republic or buying a condo in the Dominican Republic to make a minimum investment of US $200,000 in real estate in the country via a registered company.
Citizenship by Investment:
To be Updated.
Why it makes sense?
To be Updated.