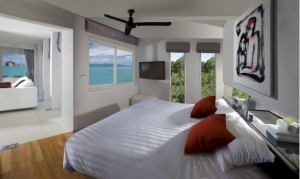 Wall décor can add life and meaning to the plain walls of a holiday home; it can brighten a subdued space and change the entire getup of your holiday home. However, the task is extremely confusing. Ask someone how to adorn their walls and you'd probably get a perplexed look. Why it is that tough? Probably because wall decor is not only about hanging wall art, grouping photos or arranging mirrors. It involves creative thinking and works best only when planned. Otherwise, all efforts may go in vain.
Here are a few tips before you begin carrying out the wall décor for your holiday home:
1- Take a look at your walls: Are your walls clean, do they need to be painted, is there space to hang a painting?
2- What's your existing home decorating style? Unless you make sure that the wall decor is consistent with the rest of your room and home, you can't expect perfect results.
3- Matching wall décor to a particular room: Go for a wall décor idea once you confirm it's appropriate for a particular room. For example, it is unwise to place a big oil painting in a bathroom or a kitchen.
Start with basic guidelines, and then move to other details, like using wall décor items to create a comfortable, elegant ambience and get your visitors' attention.
Here are some examples of wall décor that you could use:
Photographs, Paintings, Pictures:
These are widely used, but placing them on walls is not the easiest thing to do. There are no formulas or Golden Ratios but you must follow some basic guidelines to do the job right.
The first thing, I would like to suggest here, is to budget your wall space, in other words, determine the available space.
If you have a huge open wall, it is recommended that you can cover 2/3 to 3/4 of that area with the painting or photo frame. On the other hand, if you have a small bare wall, leave 3/8 of the width of the frame on each side of the open area. After doing this little math, you can now hang your items.
Here's another important tip: keep the center of your picture or painting approximately at eye-level. In the dining or living room, you can hang them a little lower. If you are going to hang more than one frame, keep the space between them equal.
Metal Wall Décor:
These are a unique type of wall decor pieces but hanging them can be difficult. They are heavy and if they fall, they can damage the wall, the floor below or hurt someone standing below. Here, safety is paramount. Usually a hanging metal piece has an in-built hooking mechanism. If there is one, you need to search for a wall hook that fits into it and now screw it into the wall carefully. You may also use nails but they are less safe. On the other hand, when it comes to a heavy metal decor piece, I recommend using a wall stud, which can make the artwork hang more securely.
Mirrors:
Mirrors are one of the most versatile ways of wall décor. Mirrors come in numerous shapes, sizes and designs, and as a result, can be used almost anywhere – in bathrooms, living rooms, dining halls or hallways – creating a terrific effect. Mirrors help open up a space, add a motif to an existing room decor, and still work as a functional piece where you can look at yourself before leaving a room. However, to make the most of mirrors, you must be creative enough. While choosing a mirror for wall decor, it important to consider the size, shape, style and colour. The mirror should be hung on the wall to make the space look better and improve the overall room décor. For a first-hand idea, you can also turn to magazines for tips when using mirrors as décor.
Concluding, I must say that wall décor doesn't stop with the above tips but it's all about creativity. Wall clocks, built-in shelves, bookcases, candle wall-sconces, wall art or architectural wall design – these are great ways to break the monotony of a blank wall. But before choosing anything, take your time and plan. Be smart and your wall décor will certainly spruce up your holiday home.
To get more information & assistance, please submit the form below and our specialist will get in touch with you at the earliest.