For those have not heard about Pinterest, here is a brief intro to this third most popular social network, before I go into the purpose of this article.
Pinterest is the newest social network which today has millions of users. It is a pinboard-style social photo sharing website that allows users to create and manage theme-based image collections such as events, interests, hobbies, and more. Users can upload, save, sort and manage images or videos, known as pins through collections known as pinboards. The website acts as a personalized media platform, whereby your own content as well as anyone else's uploaded pins can be browsed on the main page. Today, many brands and businesses are using Pinterest to get traffic to their websites and thus create a buzz around their products.
The website is about simply sharing nice photos, or pinning them, as it is known on the website. By creating separate boards based on category, location, etc. one can organize their pins onto designated boards that can be found when users search for specific topics.
That brings us to the question: 'As a holiday home owner how can Printerest help me?'
First things first, you will need an account to pin photos. For that you have to request an invite. Once you get the invite, you can start using Pinterest for your benefit. Here are some tips for first time users of Pinterest:
Be sure to choose a username that travelers will recognize because prospective renters will be searching for you on Pinterest. If you already have a Facebook or Twitter profile, try to keep your profile consistent with that on Pinterest. When creating your account you must remember that you want travelers to connect with you. So create the username and description in such a way that travelers can relate immediately with your property and give the best shot of your holiday home here as the profile pic.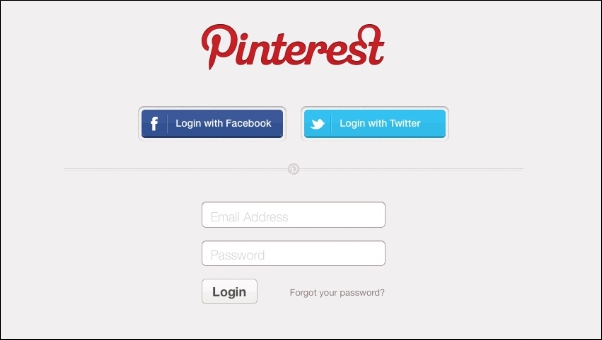 The second step after you have created your account is to create a board, something like, 'My Phuket Vacation Rental'. Now, start pinning images to your board by uploading them from your computer. You can link these images to either your holiday home website or your listing ad in a vacation rental website.
By pinning images of your property you can clearly encourage more traffic and interest for your holiday home website. If someone likes one of your images he can click through to your actual website.
Having said that you need to be creative with the images you pin. You will definitely stand a better chance of having more people repin your images if you pin interesting images like pictures of special events, local attractions, pictures of your property on the backdrop of the various seasons, etc.
Each image you pin in Pinterest should speak about the reason for a traveler to stay at your holiday rental. You can always link back the images to specific and relevant sections of your website instead of linking to the home page all the time. This adds further links and promotes different areas of your website.
To get more information & assistance, please submit the form below and our specialist will get in touch with you at the earliest.