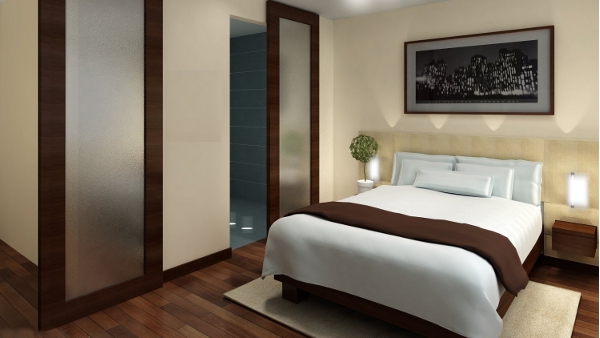 In case of back to back rentals, preparing your holiday home requires some forward planning than just on the day of arrival of the new guests. You will not be at the property to oversee the cleaning of the house, so you need to give specific instructions to your cleaning person or your caretaker. Here are some pointers which will help you in a more organized changeover:
1. Ensure that you have strict check-in and checkout policies: It is very important for your guests to know the check-in and checkout timings of your holiday home. In the rental contract mention the checkout time and ensure that guests stick to it. Also make sure that the check-in time is at least one hour after your checkout time, i.e., if your checkout time is 10 am, your check-in time should be 12 noon. This will give you a window of a couple of hours to take care of the cleaning.
2. Remind guests: On the evening before the checkout day, call your guests politely reminding them of the checkout time. That way they will be prepared. Also confirm with the new guests on their time of arrival. This will help you to take care of things accordingly.
3. Outdoors: If you have a lawn, or a swimming pool you can ask your cleaning person to clean it in the morning itself. There may be trash lying around from the last evening's late night party, or dry leaves in the swimming pool, so it is very important to clean it before the new guests arrive. Since the guests who are already staying will be busy packing, there are very slim chances of them using the lawn or the pool on the day they are checking out.
4. Kitchen: In most cases, on the last day, if breakfast is not complimentary, guests love to have breakfast on their way to the airport/ railway station or in some highway restaurant they saw on the way. So ask the guests if they would love to have breakfast at your property on the day of the checkout. This will help you in two ways. First, if they intend to have breakfast, you can instruct your cook accordingly. And secondly, if they are not having breakfast you can instruct the cleaning person to clean, wipe-dry those utensils, crockery and glassware that will probably not be used by the guests. But make sure that guests still have access to the kitchen. They should not feel like you are trying to push them out of the house!
5. Living/ Dining room: If guests are not going to have breakfast and if they are not using the living room at the moment, ask the cleaning person to do the cleaning. But strictly instruct him not start dusting or cleaning when guests are sitting in the room. If you can arrange for fresh flowers, go ahead and make use of the vases. They remain fresh for hours and will give a neat look to the room which guests will enter first.
6. Make that final call: As the owner, making that final call minutes before the checkout time can help. You should call them to thank them for staying in your property and also ask them to leave their feedback in the guestbook. However do not make it obvious that you had called them to remind the checkout time.
7. Once they checkout: The cleaning person should immediately swing into action. When he feels he is done, ask him to enter the house slowly from the front door and let him look around as guests would do. Doing so, he will notice if he has left anything unattended.
8. Early guests: Because the new guests might come in early, ensure that the common area and at least one bedroom and bathroom is cleaned and set first. He can then move on to the other bedrooms and bathrooms.
9. Welcome drinks/ gifts: Offering a welcome drink or giving a welcome gift has a long-lasting effect on the guests. So ensure that the welcome drinks and gifts are ready before they come. If the entire property is not ready ask guests to settle down in the living room. Never take guests to a bedroom which is at the same condition as the earlier guests have left. Also make sure that there is enough drinking water in the house and all the glasses are cleaned, wiped dry and are in their designated area. The first thing a guest asks is for a glass of water.
10. Never apologize: You have to apologize ONLY if you do something wrong. So ensure that nothing goes wrong. By proper planning and by giving the right instructions, preparing your holiday home for back to back rental can be less chaotic.
To get more information & assistance, please submit the form below and our specialist will get in touch with you at the earliest.