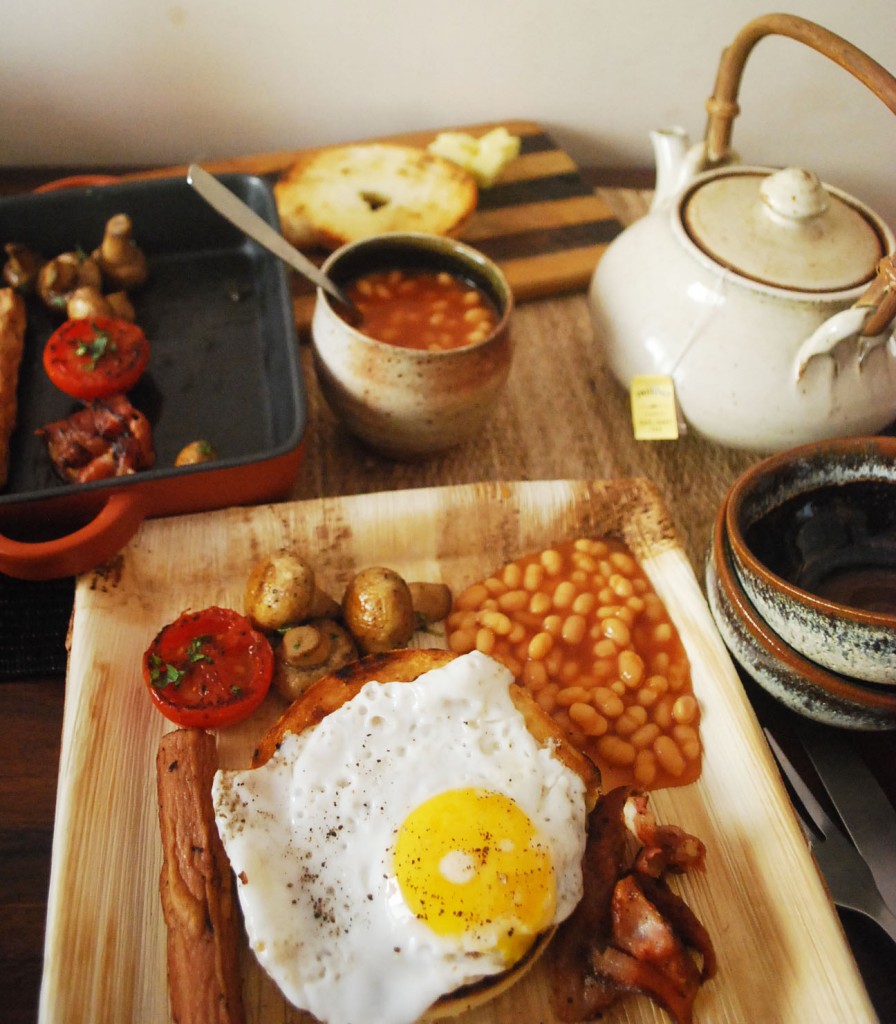 Brunch (combining breakfast and lunch) is usually eaten during the day either late morning or early afternoon. Technically a brunch should serve dishes from breakfast and lunch. Having said that, it should serve both meals. Brunch is associated with weekends, more towards Sundays, as we all would love to get some extra sleep during the holiday. However, brunch can be served on any day of the week.
A number of food items can be served for brunch from traditional Indian to western cuisine. Breakfast items or small portions or  nibbles are served with either tea/coffee/juice or cocktails like sangria, mimosa, bloody mary and sometimes champagne in luxurious or celebratory brunch.
Brunch often comprises of greasy or heavy food as it should be able to sustain you for an entire day until early dinner.
Depending on what kind of brunch you would like to have or host, I have suggested some menu setting ideas on how you can balance and at the same time sustain yourself before you head out:
Western brunch:

A brunch is not complete without eggs – scrambled, poached or as you like it. Italian style 'frittata' with zucchini or potato can be a meal by itself. Eggs can be complimented by bacon, ham, sausages or roasted potatoes or potato latkes (shredded potato pancake), pancakes, crepes, waffles, French toast, muffins & cupcakes. The brunch can be hydrated either with fresh juices, smoothies, iced coffee or a bowl of fresh fruits. An English breakfast also works great as a brunch.
Indian brunch:

Indian lunch dishes are by nature quite heavy and filling. Hence Indian brunch does not necessitate keeping too many items on the table. You could include stuffed parathas, keema paratha, alu poori or poori bhaji served with yogurt, pickle, salad or fruit salad. Chole as a gravy can go well with stuffed paratha or pooris but don't opt for chole batura as it might just turn into being lunch.
Different types of dosas and idlis can be served to add variety, even with stuffing and showcasing at least 4-5 types of different chutneys. You could do an entire brunch dedicated to South Indian and end it with a good cup of strong filter coffee or fresh juice.
Desserts like sheera/kesari bath or region based sweets or laddus can some up to sweet endings
For more healthy options, ragi or nachini based meals not only sustains you for an entire day but also keeps your cholesterol in check – porridge, dosas, idli or even the parathas (1:1, wheat:ragi) work great as a healthy twist. Seasonal fruit based lassi can end your meal your meal with a fruity kick. Dalia or broken wheat upma is another healthy substitute.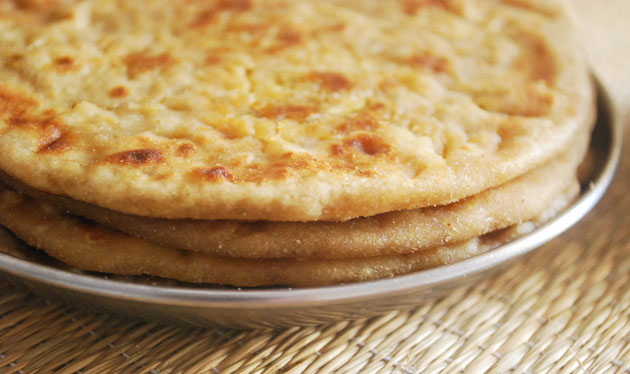 Theme-based brunch:
You can arrange for a more relaxed brunch by hosting theme based brunches:
Sangria brunch – tapas consisting cold cuts, Spanish sausages, olives and cheese
Beach brunch – coconut based cocktails with fresh seafood dishes
American brunch – sausages, steaks, hamburgers
Indian – south or north Indian themed based breakfast
Kid brunch – pancakes or crepes with chocolate based milkshakes or muffins
International brunch – consisting of your dishes from all over the world
Champagne brunch – eggs, salads, crepes, cheese and desserts can complete your celebrations
Organizing yourself:
Make head items like the batters/doughs for dosas, eggs, pancakes, parathas the previous night. Stuffing for the parathas can be made the previous night – boiling, chopping, shredding, without adding any dry masalas or chopped herbs and refrigerated. Fresh fruit juices can be made the previous night and refrigerated or you can opt for canned ones. Most of the meats or cold cuts can be defrosted and heated on the pan while you are chatting or making your eggs.
Setting up the brunch:
Place the brunch in a logical order – main dishes first, followed by sides/salads, bread , cakes/muffins and tea/coffee or juices.
A brunch buffet can be set for a group by grouping the mains, sides on one table, desserts and beverages on another, allowing easy individual access.
Food served as individual servings works great for sit down brunches. Nibbles or small portions of pies or cakes can be cut for guests to go for small portions and taste everything.
If you find yourself short of time to complete a buffet style brunch, you could opt for some store bought items.
Variation of light, medium and heavy dishes can be served complimented by beverages, which should be able to satisfy you alimentary needs for sightseeing or a hike.
Lastly relax and put on your best smiles to treat your guests, friends or family for a hearty brunch.