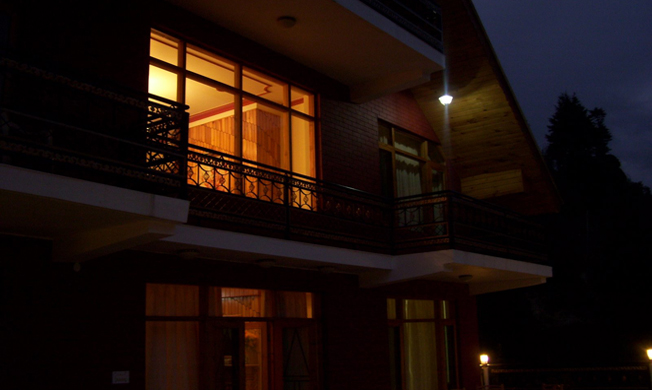 A vacation is a special time of the year which every family looks forward to. Whether it is about choosing to relax, explore new destinations or discovering different cuisine, every family member choose to share the emotions with her/ his friends and family. While planning one's vacation is an exciting part of the whole experience, the cost of paying for individual hotel rooms can take a toll on one's bank balance and the enthusiasm of travellers.
While comparing hotels to private holiday home accommodations, it goes without saying that the experience of renting a holiday villa, house or apartment, can be more gratifying. The advantages are simply too appealing, especially for families. A vacation home typically provides an average 1,000 square feet space, compared to a typical hotel room of about 400 square feet – far more space and comfort than a hotel room. Holiday homes are more affordable, particularly for families with children, multiple couples or groups of friends. If one compares with having to rent several rooms versus only one house, and divide the cost of the house down to per-room basis or per person basis, the vacation home is much cheaper than accommodating the same number of people in a hotel. Any avid traveller will say that staying in a holiday home is a better value for money. The reasons being many:
Firstly, a vacation home can cost almost 50 percent less than a hotel as one can save on food and drink costs. There is no tipping, and ideally one gets lower nightly rates. So a traveller can stay longer! Vacation homes also tend to be more spacious than most hotel rooms.
Secondly, holiday homes are best for families and friends going together because there is more room for everyone. The kids can have their own rooms and there is space for all the things one needs to bring from home.
Thirdly, there is more privacy for guests in a holiday home because there is no hotel staff or other guests to disturb you. There is always plenty of privacy inside and out as you spend time together. Above that, one need not worry about noisy neighbours or being interrupted by service or housekeeping staff.
Fourthly, holiday homes are found almost anywhere. For commercial reasons, hotels are usually not seen in many tourist destinations. So wherever you want to holiday, there will always be a holiday home to fit your bill and travel requirements.
Finally, staying in a vacation rental gives one the freedom and ability to cook for oneself at any time of the day. Vacation homes have fully equipped kitchens and dining spaces for guests. You need not rush to the restaurant before the closing time of the buffet even if you are not hungry at all. Moreover there is no need to pay high prices for food and drinks as one gets one's own kitchen.
To get more information & assistance, please submit the form below and our specialist will get in touch with you at the earliest.