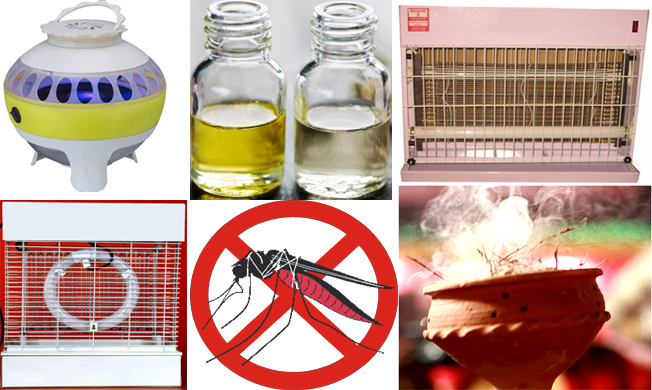 Some ways to ensure a mosquito-free holiday home
Come June, and the monsoon sets in, with lush foliage, the heady fragrance of earth and a freshness typical of this season. Travelers look forward to rain holidays, trekking opportunities and then returning home to hot snacks and freshly-brewed mugs of tea.
Unfortunately in this season, along with holidaymakers, comes another set of uninvited but also eager visitors – mosquitoes.
Gardens and lawns which are generally a big draw throughout the year, now pose a problem during the rains as they attract more mosquitoes. Owners often wonder what effective preventive measures they can take to keep pests at bay. Guests, too, dislike using coils, chemical sprays and tablets, etc. to ward off mosquitoes.
Here are some suggestions to reduce the mosquito menace:
Install Mosquito Traps: These vary from brand to brand and either run on electricity or are powered by propane tanks. They range from indoor units which are the size of an air-purifier to large outdoor units that resemble a barbecue grill.
Where mosquito traps are not available, here are some other measures that owners can take:
Check for effective netting on doors and windows. When checking-in, guests can be reminded that as evening sets in, it would help to shut windows and doors which lead to the garden.

Reduce mosquito breeding by eliminating standing or stored water around the house.

Dispose of accumulated items like tin cans, plastic containers, ceramic pots or similar water-holding containers, etc. Also get rid of containers where moss and other vegetation has begun growing.

Ensure that drains and other outlets carrying waste water are cleaned and bleaching powder is sprinkled regularly.

Clean clogged roof gutters before the monsoon sets in. The leaves from surrounding trees usually plug the drains and can be a breeding ground for mosquitoes. Clean the bird baths and change the water regularly.

Discard old flowers kept in vases and do away with dense foliage and dead plants surroundings your holiday home.

If you have a garden pool or an ornamental pool, keep fish in them. Fish will eat larvae of mosquitoes and add to the beauty of the garden.

Clean and chlorinate swimming pools when not in use.
Use Natural Repellents: These repellents made with lemon grass oil, neem oil and eucalyptus oil, etc. are not only effective, but are also safe on the skin and environment. If you have a caretaker on duty, while guests are out of the house, he can use incense powder to smoke out mosquitoes. Incense powder, also known as Dhuna in the eastern part of India, can be burned over smouldering coconut husk in a metal or earthen container.
So try and figure out what would work best in your holiday home to keep your guests happy and bugs out of sight.
SOME PRODUCTS TO LIGHTEN UP YOUR HOMESTAY/ HOLIDAY HOME:
A touch of luxury – 3 products to ramp up your vacation home!
Fendi Casa has a collection of luxury furniture, furnishings and home accessories in a fusion of classic and contemporary designs. On offer is an exhaustive range of sofas, chaise lounges, coffee tables, dining tables and chairs, beds and consoles, cabinets, bookshelves and desks. The use of opulent premium materials makes this collection perfect for any room. Plaza, the contemporary modular […]
Spring, as we all know, is a season of fresh colours and all things new, and a time for nature to redevelop. PURE, a premium home textile brand from the house of G.M Syntex, India's leading home textile manufacturer, has launched its new collection named Havanas and Iris. This collection will lighten up your house, restore your connect with nature and give […]
Smart space saver – optimizing space with Hafele's Hiddenbed!
For a home owner, one thing that always plays on his mind while designing the house, is optimizing space. Even for a holiday home owner, accommodating an extra bed without having to compromise on the chic interiors, is also very vital. Perhaps in the world of optimizing space, one of the most practical inventions ever made, is the wall or […]
A heady blend of good design, innovation and function awaits you in 2012. From chairs to cook-tops and furnishings to fans, technology drives us forward. You have refrigerators that go beyond just cooling; showerheads that give you different bathing experiences; microwave ovens that adjust the cooking base on a built-in recipe database; toilet seats that glow in the dark; chairs […]
To get more information & assistance, please submit the form below and our specialist will get in touch with you at the earliest.