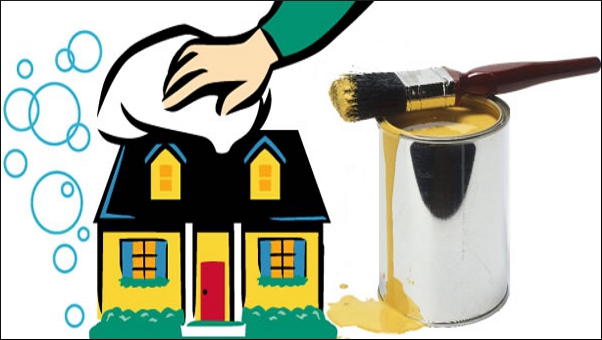 Like any hospitality player, maintenance of your vacation rental property is very important to ensure that you not only create a good impression amongst travelers looking for accommodations online, but also get good reviews and referrals from guests who have stayed with you. There have been several instances where the images in one's online rental ad are those taken when the property was newly furnished, but the current state of the property is totally different because it has been years since it was refurbished/ refurnished. So travelers who had booked the property based on the images shown in the ad, find themselves cheated leading to unnecessary hassles.
So to do away with such ugly situations owners must make sure that their property is well maintained and the images uploaded in the ad show exactly what a guest would come and find – No unpleasant surprises! I always recommend that even if you have not furnished your home lately, click new photographs and change them in your listing before the start of the season.
In this article we will however discuss when to refurnish/ refurbish your property and will also give you some tips on how to do so. If you want to know more about how to take photographs of your property you can read our related article by clicking here.
START OF THE PEAK SEASON: It's that period of the year when you need to invest some time and money to ensure that you get maximum guests coming to stay in your holiday home. Ideally travelers book their stay a couple of months prior to their arrival date, so starting a couple of months ahead of the peak season makes sense. For instance, if your peak tourist season starts in December, work on refurnishing your property around July-August.
MAKE A LIST: Go around the rooms, one at a time, and look for peels or stains on the wall, scrapes/ layer of dust on wooden furniture, stains and tear of upholstery, chipped or broken decorative items, loose hinges, creaky doors and windows, etc. and make a list. It is always better to write these down. Now check the exteriors of the house and check for cracks and damage to paint on the walls. After you have made a note of these it's time to go to the next steps.
PAINTING THE WALLS: Giving a new coat to the walls no doubt brightens up the property. However if you have painted just last season, some of the walls may not even require a new coat of paint. If only one wall of a room has stains and damage you can always use a different color which if intelligently done looks even better. Most paint companies come up with a painting guide which tells you about which color to use, designs you can create, etc. Get a guide and advice the painting contractor accordingly.
VARNISHING WOODEN FURNITURE: Longer use of wooden furniture gives a dull look to the wood and gathers a lot of dust. So giving a coat of varnish not only makes the furniture look new and sparkling, it also ensures that the wood is protected from pests. Before varnishing however make sure that the surfaces are thoroughly cleaned with sandpaper to remove all dust that has accumulated over the months.
DRY CLEANING OF UPHOLSTERY: As the painters are working on the walls, send the upholstery, curtains and carpets for dry-cleaning. If the furniture is heavy and need to be dry-cleaned at home, make sure you do that after the painting of the house is over and the paint has dried thoroughly. With curtains see if they have faded. Look for the side that gets the sun. If it has faded, replace them, or else send them for dry-cleaning. If you have changed the color of the walls maybe you would like to go shopping for new ones. Make sure your curtains complement the color of the walls, the upholstery and the carpets/ rugs you will be using.
REPLACING CUTLERY/ KITCHENWARE: This is the best time to bring out all the cutlery and kitchenware from the closet and look for chips, and burn stains. Remove all chipped cutlery without hesitation. If a plate, glass or coffee mug, bought as a set is broken keep them aside. It really looks bad when you have five glasses of one shape and the sixth shaped differently. The trick here is to buy glasses or plates or coffee mugs of the same shapes in larger quantity, so that even if one breaks you can still make a set of eight. Cutlery over the years starts looking dull because of water stains and with continued usage. So even if they are not chipped, replace them after every two years. Keep the old ones in the storeroom for emergencies, like when you have to host a large group.
REPLACING LINEN, TOWELS: I always recommend using white linens/ towels. However over the years even after dry-cleaning, they still look dull. It is a good idea to change them occasionally. When do you change them? Use them till the time white looks white and not some other color, like off-white or dull yellow! For bed-covers, table covers, throws make it a norm to buy new ones before the start of the peak tourist season. You however don't need to discard the old ones. Dry-clean them and keep them in the storeroom for dry-cleaning changeovers or emergencies.
REPLACING SHOWER HEADS, FAUCETS, ETC.: After months of usage faucets and shower heads start giving a dull look with water stains or the perforated nozzles many a times become clogged and can be a major irritant – this certain calls for a replacement.
POLISHING METAL PARTS: Metal items like those of brass and copper give a very dull look over a period of time. For most metal parts/ accessories like door handles or decorative items it is very inexpensive to give them an 'as-good-as-new' look by polishing them.
SERVICING ELECTRICAL AND ELECTRONIC ITEMS: This is very important, not only to provide guests a hassle-free stay, but also for the safety of your property. Electrical and electronic items are major reasons for fire and damage, so servicing them regularly is very necessary. Make sure that the air conditioners, microwave, dishwasher, washing machines, refrigerator and in that matter even the food processor are checked by a competent professional every time before the start of the tourist season.
Once done, it's time to click photographs and upload them in your ad and website. Delete the old ones before you upload.
I hope the article outlines what you need to do at the start of our tourist arrival. I personally feel that keeping in mind these pointers will see a lot of happy guests leaving your property only to return the next year!
To get more information & assistance, please submit the form below and our specialist will get in touch with you at the earliest.