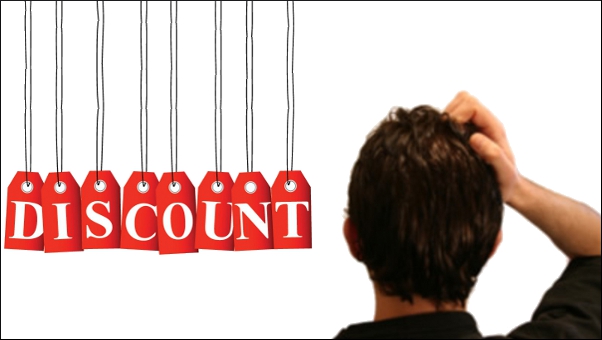 It is definitely not uncommon for travelers to ask for discounts on rentals. They might have liked your property images and facilities, but must be finding the rates a little over their budget. Many travelers feel that a little saving on they would spend on accommodation could mean that they spend a little for on shopping, etc. Whatever the case might be, whenever a traveler asks for a discount on the rental, the owner should be prepared as to how to handle the situation. While lowering your rates is not the right thing to do, here are some ways to handle such travelers:
1. Never lower your rental rate at the first hint. Instead try to understand why they are asking for a discount. Are they asking for a discount because they are repeat renters, or are they just trying to just get a deal without even looking at what you are offering, or do they genuinely like your place but are unable to afford it? Based on your assumptions, handle the renters according to their merits.
2. For repeat renter you can probably give a 5 percent discount on the rates. Here I'm assuming that you have raised your rental rates by more than 5 percent compared to last year. So basically you will be renting out to your repeat renters at the same rate as last year. Not a bad option, once in a while, to reward them for their continued patronage.
3. For new travelers, the best you can do is to convince them that it's the best price. If it is off-season or you have no inquiries for these days give them a complimentary meal. That way you will find a middle path, which will in most cases satisfy the traveler.
4. For travelers negotiating during season months, make it a norm to be polite but firm that you will not be able to give any further discount on the rates. Don't leave any scope of lengthening the negotiating process. Doing so will only mean you will be giving the traveler some hope and will be wasting both yours and his time.
5. During off-season you will definitely have an already discounted rate. Mention it/ change the tariff card of your listing. In fact you can avoid negotiating travelers altogether by mentioning (in your holiday home rental ad description) that you are offering a discount on the rates for a limited period of time. When travelers read this they will understand that the rates are already discounted.
6. When dealing with repeat renters try convincing them to come during the off-season. Tell them that during that time you will be able to give them a good discount. This will ensure that you don't need to give discounts during the peak season and you accommodate new renters at the current rate.
7. If you feel that travelers are negotiating because genuinely the rate of your holiday home is going over their budget, instead of just a simple 'NO' ask for their budget. Based on that, if there are any accommodations near your property, give them the contact information. Who knows, probably next year they will have a better holiday budget. And most travelers will never forget that you helped them with an alternative accommodation.
I hope the article answers all the probable situations you might face and how to handle them. If you have ever faced such a situation, do share with us what you did or how you took care of the situation.
To get more information & assistance, please submit the form below and our specialist will get in touch with you at the earliest.