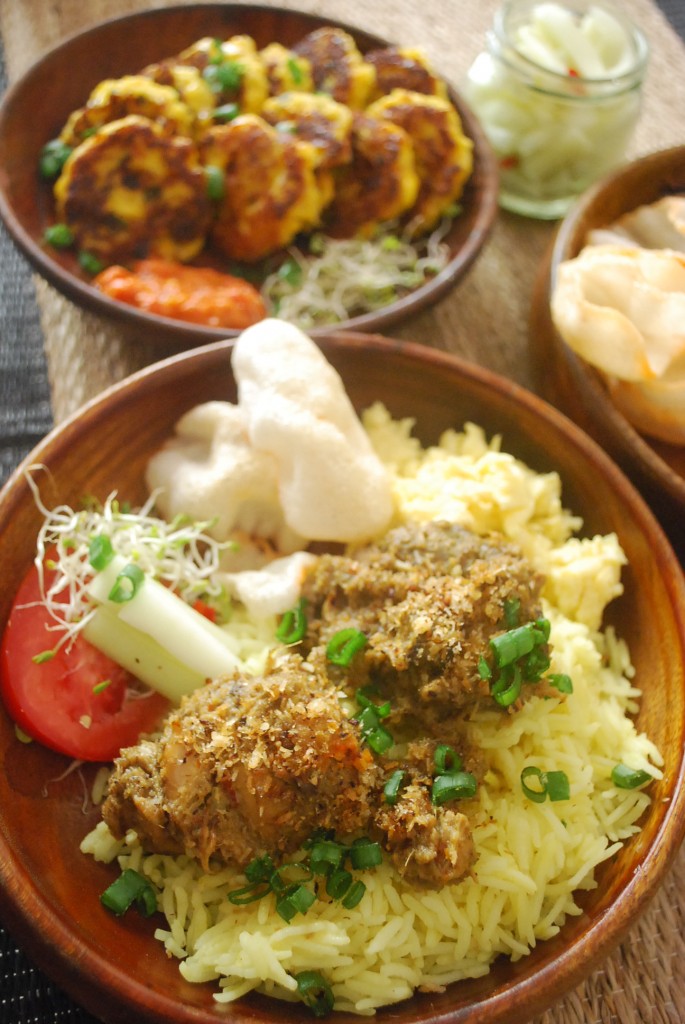 It is no surprise that the food in Indonesia is diverse like its geography. Food in Indonesia has been influenced over centuries by China, Europe and India. European traders were drawn to Indonesia in search of expensive native spices such as nutmeg and cloves. Portuguese introduced peanuts during their colonization; Indians brought curries, the Arab traders and scholars introduced Islam, kebabs and spices and the Chinese contributed noodles and soybeans.

Rice is a staple food and is usually eaten plain, combined with meat, vegetables, sambal and complimented with some fried peanuts or anchovies. Rice is predominately the staple diet, except in Irian Jaya and Maluku where people opt for sago – a type of tapioca/cassava and sweet potatoes.
Support authors and subscribe to content
This is premium stuff. Subscribe to read the entire article.
Login if you have purchased