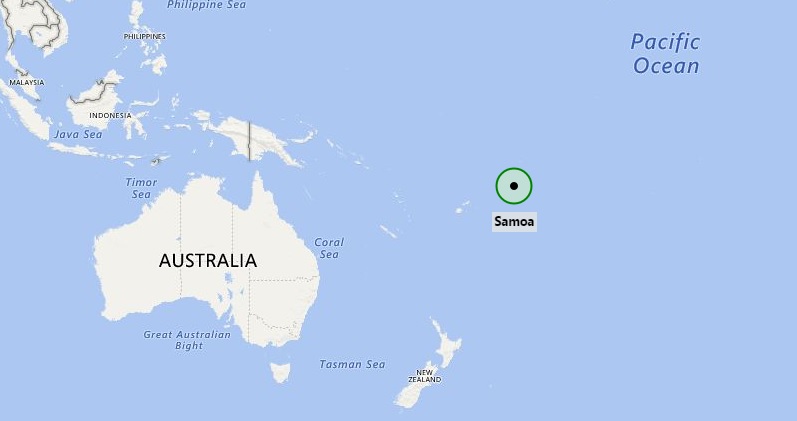 Key Facts:
Climate – tropical; rainy season (November to April), dry season (May to October)
GDP (Per Capita) (2018) – $4,420
Population (2016) – 195,843
Official language – Samoan, English
Major religions – Christianity (98.8%)
Ethnic Groups – Samoan (92.6%), Euronesian (6%), European (0.4%)
Government – parliamentary republic
Currency – Tala (WST)
Taxes – In Samoa, the Personal Income Tax Rate is a tax collected from individuals and is imposed on different sources of income like labour, pensions, interest and dividends. The benchmark we use refers to the Top Marginal Tax Rate for individuals. Revenues from the Personal Income Tax Rate are an important source of income for the government of Samoa. It is valued at 27%.
Residency by Investment:
Travellers must have a valid passport and onward/return ticket to enter Samoa. U.S. citizens do not need a visa for stays of 90 days or less. Non-citizen U.S. nationals will need a visitor permit before travelling to Samoa.
Citizenship by Investment:
Step 1:
The investor and any family members may be issued with a Temporary Resident Permit when an application is lodged
Step 2:
The investor and any family members are entitled to be granted a Permanent Resident Permit valid for three (3) years when an application is granted however this permit is subject to the following conditions:
Investor may withdraw any amount in the fixed deposit account to be used in accordance with the investment plan; but the investor must maintain at least 15% of the original sum deposited in the account.
The Committee may, during the 3 year period of permanent residence of the investor, continue to review and monitor the progress of the qualifying investment pursuant to the investment plan or guidelines or as the Committee considers fit.
Step 3:
The investor and any family members are eligible to apply for Samoan Citizenship within three (3) months before the expiry of the Permanent Resident Permit, if the investor; a. (including a family member or members) has resided in Samoa for at least 15 days a year during the 3 year period of the permanent resident permit; and b. has complied with the investment plan. The investor (and family members included in the application) will be reminded by the Secretariat (in writing) at least 6 months before expiration of the permanent resident permit of the due dates and eligibility period for submission of Samoan Citizenship application. However the investor may apply to extend his or her (including any family members) permanent resident permit if the permanent resident permit expires before the citizenship is granted.
Why it makes sense?
Second citizenship and passport from a small, peaceful country
Visa free travel to 129 countries including Canada, Europe, Russia, UK, Ireland
Samoa has 40th best passport in the world as of 2018
Family and children eligible for life time citizenship status
Investors receive permanent residence, citizenship and passport.
Minimal requirement to live in the country 15 days a year.
Second passport may afford visa-free travel to jurisdictions not available to country of birth.
Tax Planning for HNW individuals
Citizenship and a passport from a small, peaceful country is considered by some as protection when travelling, especially in times of political unrest, civil war, terrorism and other situations.
Citizenship is considered as alternative Investment in the future
Dual citizenship allowed in Samoa