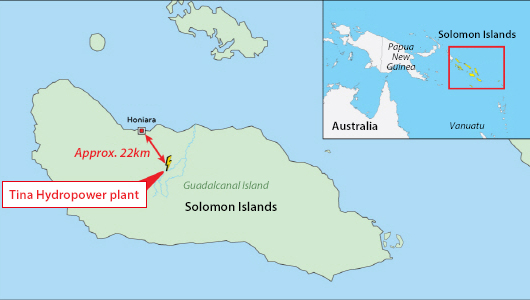 Key Facts:
Climate – tropical monsoon; few temperature and weather extremes
Population (2018) – 652,857
GDP (Per Capita) (2019) – $2,357
Official language – English
Major religions – Christianity (97.4%), Folk Religions (1.2%)
Ethnic Groups – Melanesian (95.3%), Polynesian (3.1%), Micronesian (1.2%)
Government – parliamentary democracy under a constitutional monarchy; a Commonwealth realm
Currency – Solomon Islands Dollar (SBD)
Taxes – Residents individuals are subject to tax on their worldwide income; non-residents are subject to tax only on income considered to have an SI source.
All employment income and benefits are taxable in full. Profits derived by an individual from carrying on a trade or profession generally are taxed in the same way as profits derived by employees. Dividends received by resident individuals from SI companies are subject to a 20% final withholding tax (30% for non-residents). Interest income and net rental income earned by resident individuals are taxed at the marginal personal income tax rates.
The top marginal tax rate is 40%. There is no capital gains tax in the SI. However, gains arising on the sale of business assets on which depreciation has been allowed are subject to tax at the normal rates. This applies to items such as plant and machinery, vehicles, vessels, and business premises.
Residency by Investment:
Long term visas are offered to foreign nationals who plan to reside (usually for the purpose of setting up a business, investing, employment. Study, research, exchange or for religious purposes) must apply to the Director of Immigration for a visa to enter and reside prior to entering Solomon Islands. The maximum validity of a visa to enter and reside is 2 years. Current visa holders wishing to further extend their stay in Solomon Islands must apply to the Director of Immigration two months prior to the expiry of their existing visa with all requirements provided.
Citizenship by Investment:
To be Updated.
Why it makes sense?
To be updated.