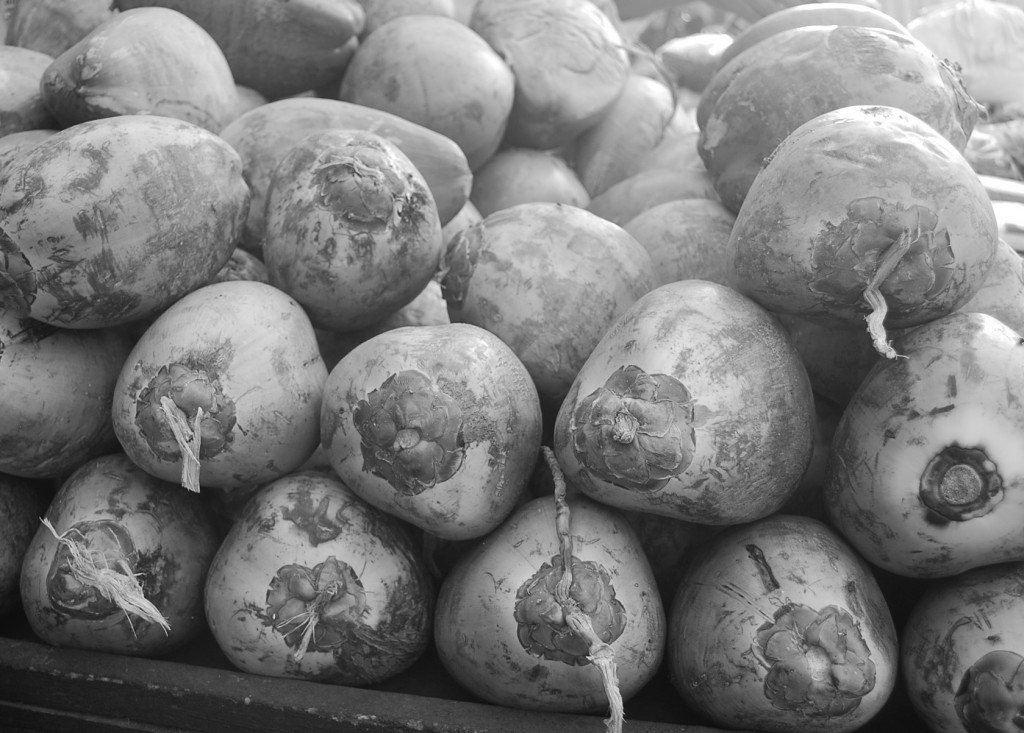 All of us here in India are familiar with the taste and also know that it is a healthy drink. Coconuts are available all through the year and can be used as a refreshing drink.
Tender coconut water is impressive consumed in a natural form. But there are times when you would want to add a little something; to impress upon your guests and make them wonder how you came up with your magic concoction.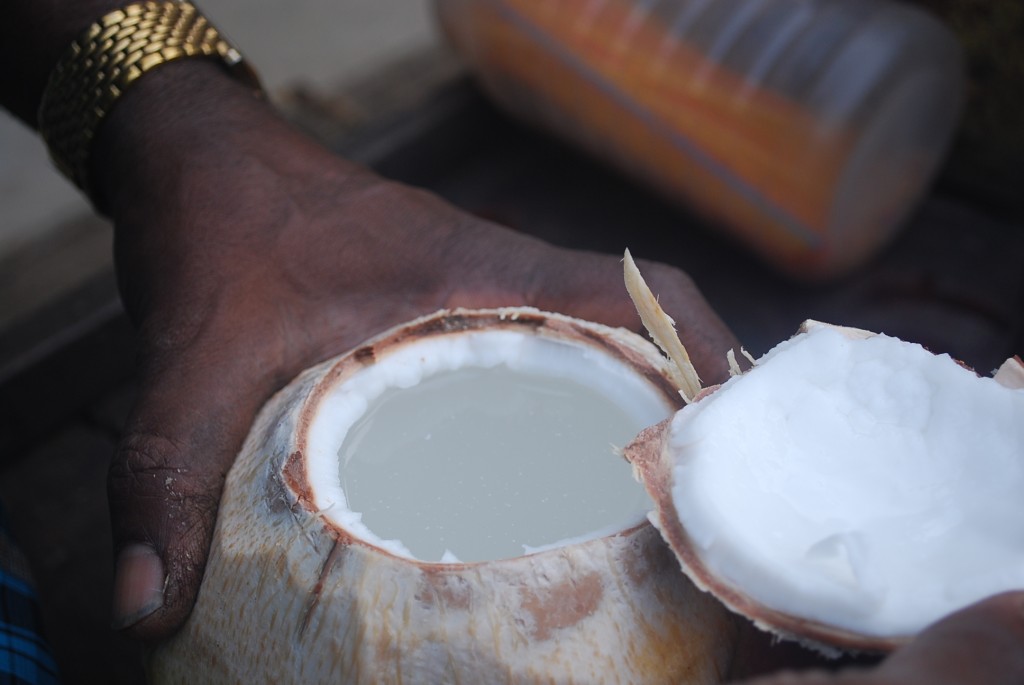 Coconut meat can also be used in mocktails to give a milky taste by pureeing it or by adding small bits of it, give your drink some crunchiness. The meat cannot be too hard or too soft while making mocktails. It can reduce the texture of your drink. I suggest soft meat, which not only gives good texture but enhances the taste.
The recipe that I'm sharing today is very simple with very few ingredients which is easily available in your pantry.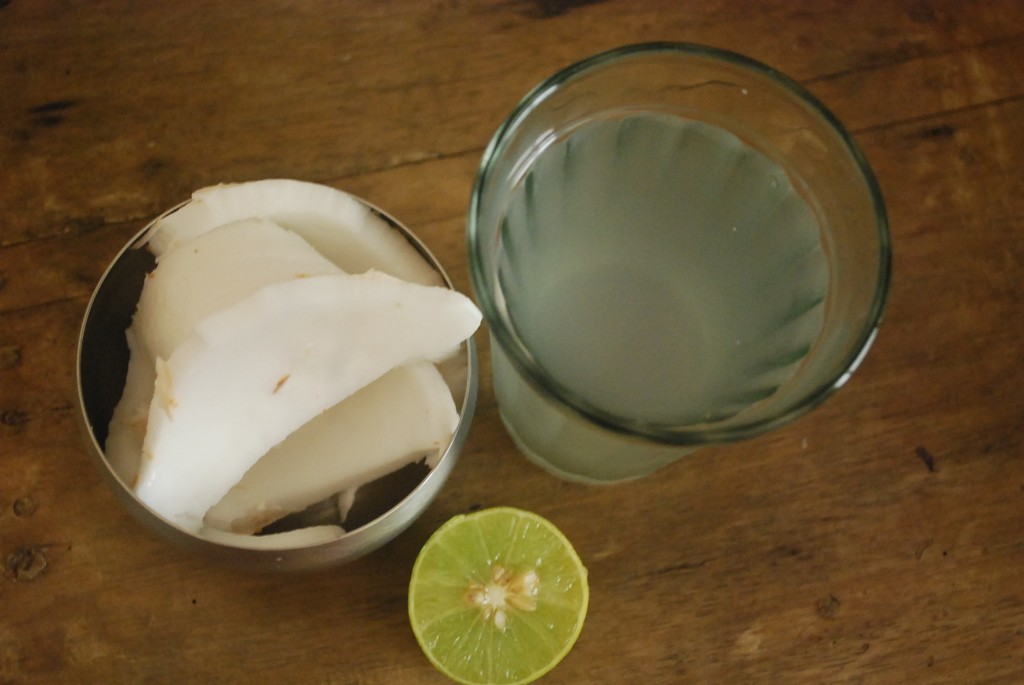 Makes: 2 glasses from a medium sized tender coconut
Difficulty level: Easy
Ingredients
1 medium sized tender coconut – with meat removed (I got approx.
300gms of water and about 100gms of coconut meat)
1 small lime
1tbs sugar
A pinch of salt
Cinnamon powder for garnish (optional)
Grind the tender coconut meat, coconut water, salt, sugar and lime until the meat is blended well to a smooth paste. You can add a little water if you find the juice too thick for your taste. Chill the drink for at least two hours before serving. Serve it in your favourite glass garnished with some cinnamon powder and crushed ice if you like.
The advantage of this drink is that it can be made few hours before your guests arrive.  It is advisable to consume it within a day or the drink may ferment.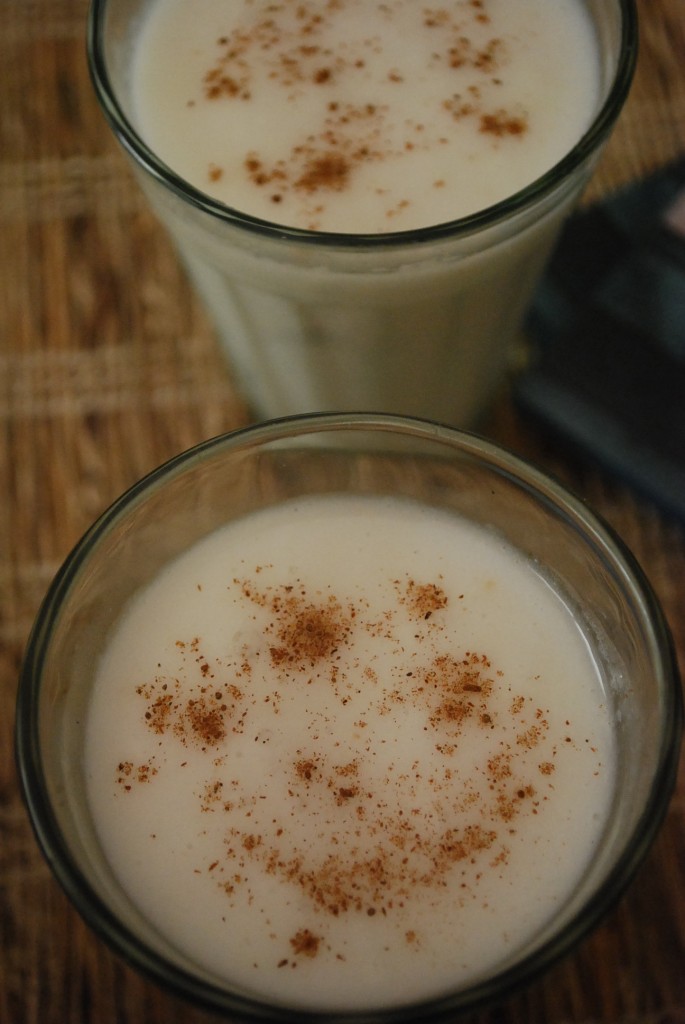 To get more information & assistance, please submit the form below and our specialist will get in touch with you at the earliest.