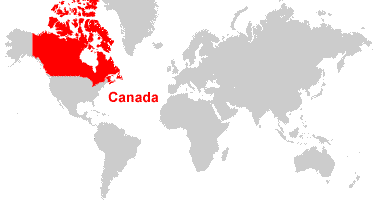 Key Facts:
Climate – varies from temperate in south to subarctic and arctic in north
Population – 37,971,020
GDP (Per Capita) (2020) – $47,931
Official language – English, French
Major Religions – Christian (67.3%), Islam (3.2%), Hindu (1.5%), Sikh (1.4%)
Ethnic Groups – Canadian, English, Scottish, French, Irish, German, Chinese, Italian, Ukrainian, South Asian, Chinese, Black
Government – federal parliamentary democracy (Parliament of Canada) under a constitutional monarchy; a Commonwealth realm; federal and state authorities and responsibilities regulated in constitution
Currency – Canadian Dollar (CAD)
Tax – Canadian residents are taxed at the federal and provincial/territorial levels on their worldwide income. Certain income of controlled foreign affiliates is taxed on an accrual basis. Taxation also can arise in respect of investments in certain nonresident trusts and offshore investment funds. Nonresidents are taxed on Canadian-source income and on gains from the disposition of taxable Canadian property. Employment income (including most employment benefits), certain investment income, and profits earned from a business or profession are taxable at the individual's applicable personal tax rate. Dividends received from a Canadian corporation are subject to a more favorable tax regime. Federal tax rates are progressive up to 33% (27.56% for residents of Quebec). Fifty percent of capital gains, less allowable capital losses, is included in income and taxed at the individual's applicable income tax rate.
Residency by Investment:
You must apply for permanent residency in 2 steps:
You must first apply to the province or territory where you want to live and be nominated, and.
After a province or territory nominates you, you must apply to IRCC for permanent residence. An IRCC officer will then assess your application based on Canadian immigration rules.
Citizenship by Investment:
To be Updated.
Why it makes sense?
G8 and NAFTA member.
Unspoiled environment with strict environmental controls.
World-class health care system, one of the best in the world.
Excellent education system, one of the most respected in the world.
Cultural, ethnic and religious tolerance entrenched in the Constitution.
One of the safest countries to live in, offering a high quality of life.
One of the most valued passports for international travel.
If you would like more information about the various Canadian immigration routes available to investors and entrepreneurs, please get in touch with us using the form below.
To get more information & assistance, please submit the form below and our specialist will get in touch with you at the earliest.