Crepes were discovered by French chefs for royalty – delicate and thin, easy to make and quick to serve.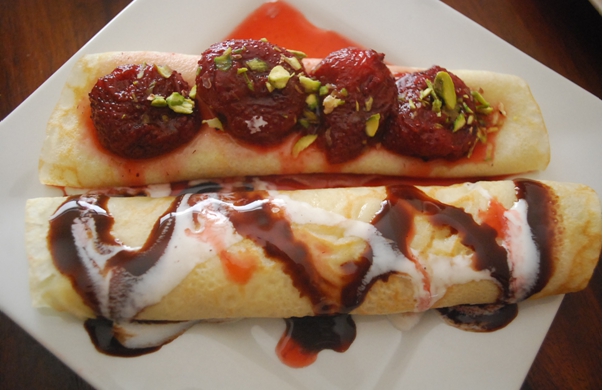 They can be enjoyed for all meals – breakfast, lunch, dinner and even for dessert. The French discovered this lovely recipe, which is fairly easy to make and quick to serve. All you need is eggs, flour, milk, butter and sugar which are easily available in most kitchens. The cooking time for making crepes is not much and the best part is that you can store them in your fridge for a week! You can warm or reheat them on the pan as you like, which again doesn't require much time.
Crepes can be served with a variety of filling either sweet or savoury. However, in this article, I will be talking about only sweet fillings – which require least effort while consuming the stuff available in your pantry. Crepes require no special equipment; a non-stick pan works best for making some good crepes. A good cast iron pan is also a great option.
Crepe filling ideas for breakfast or dessert – lemon & sugar, nutella, fresh fruits with whipped cream, jams/preserves, yogurt with fruits, honey, poached fruits, ricotta cheese/cream with strawberry, chocolate sauce, you could also try your own choice of fillings!
Crepes with sweet filling for dessert –
Makes: 12nos of 8"crepes
Difficulty level: Easy
Ingredients
150gms all-purpose flour (maida)
3eggs
100ml milk
3tbs sugar
50gms butter
Extra butter to grease the pan
A pinch of salt
A pinch of vanilla powder (optional)
1. Sieve the flour and keep aside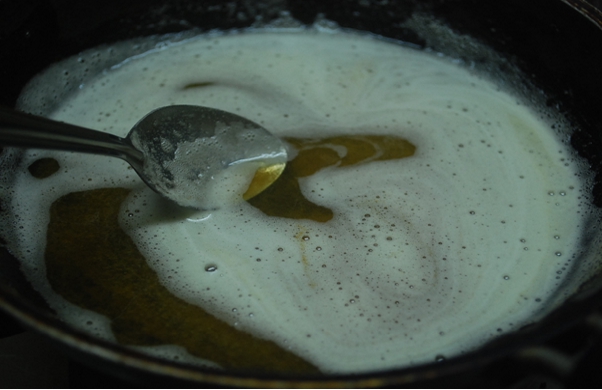 2. Brown butter in a heavy bottom saucepan, scarping the pan occasionally. Allow it to cool.
3. Add eggs, sugar, vanilla, salt to a bowl and beat well. Add half quantity milk (50ml), flour and mix gently.


4. Stir the remaining milk into the batter until the consistency of reaches a level of heavy cream. The batter should be free of any lumps.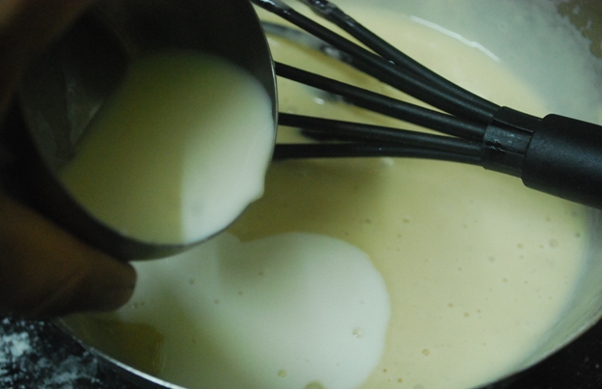 5. Stir in the cooled butter and mix well. I love this part! The butter not only adds a nutty flavour but also keeps the crepe from sticking, although it is a rare problem in non-stick pans.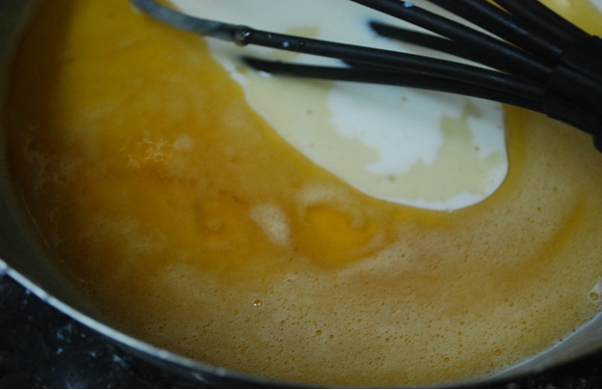 6. Refrigerate for at least an hour or overnight.
7. If the batter is too thick, add water to the desired consistency.
8. Heat a non-stick pan over medium heat. Grease the pan with some butter. Ladle in just enough crepe batter to cover the pan with a thin layer and quickly rotate the pan to cover it evenly.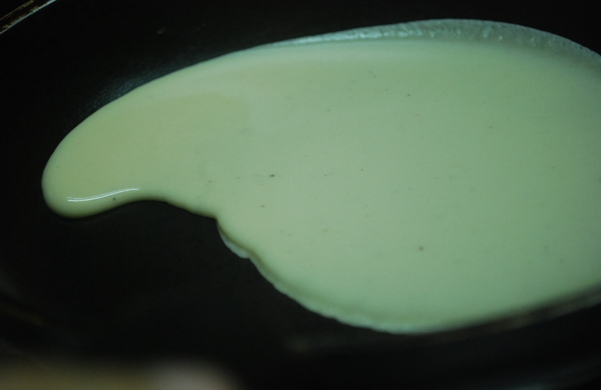 9. Cook over medium heat until the edges of the crepe curl up and brown slightly.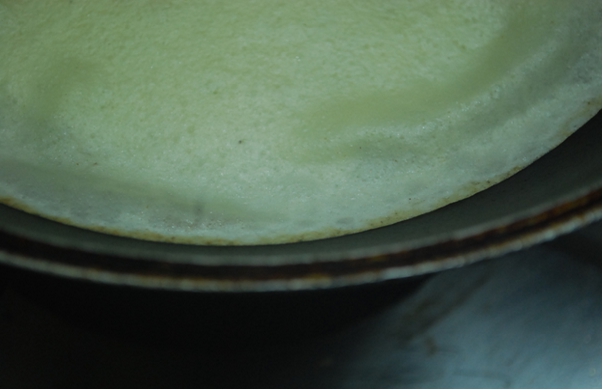 10. Use a spatula and flip it over or pick up one of the edge of the crepe to flip.
11. Once the flipped side is cooked transfer it to the serving plate.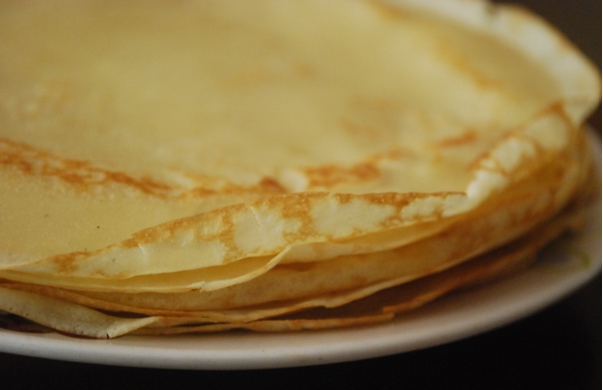 Serve the crepe with your delicious fillings.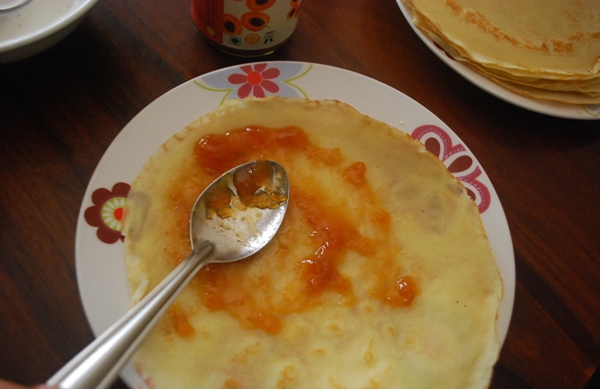 Crepe stuffed with some apricot jam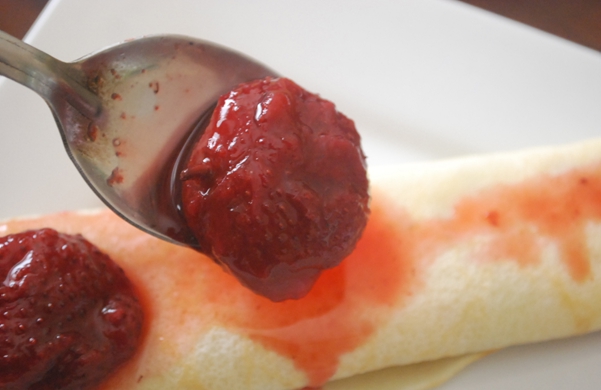 Some poached strawberry…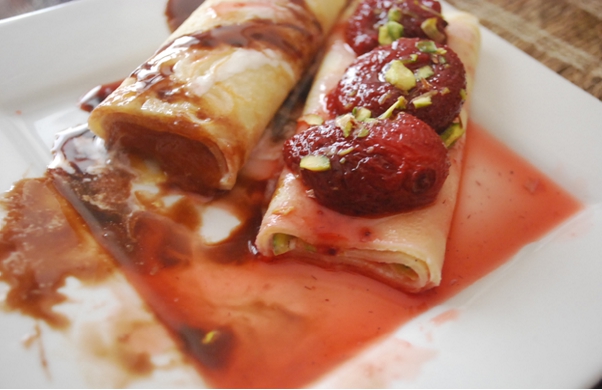 Crepe stuffed with apricot jam and topped with some cream and chocolate sauce. Crepe stuffed with cream and pistachio and topped with some more poached strawberry! Bon Appetit!!
To get more information & assistance, please submit the form below and our specialist will get in touch with you at the earliest.