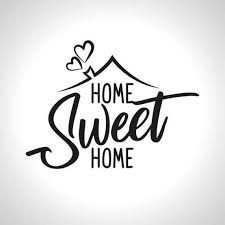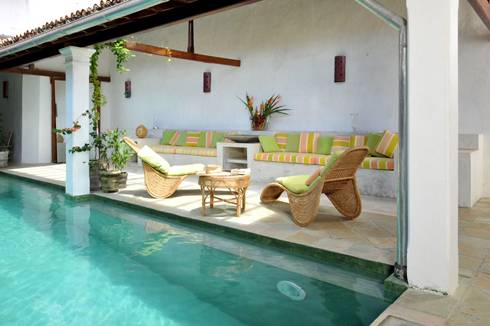 Imagine what it would have been if McDonalds or Dominos or the Holiday Inn group of hotels operated without a name! Probably they would have never made it to the top as the best brands in their respective industry. So it goes without saying that naming your vacation rental and creating a brand around it of utmost importance. The name of your holiday home is your rental's face to the world. It is not only a way for you to attract new travelers or to retain former guests, it is also a very simple way to establish an identity for your rental business. A name is a way for people browsing the internet to remember your property from the thousands of others just like it. Because however small or big your property is, it is no doubt a business. So naming your holiday home can be the first step to create a brand that instantly explains what a business has to offer or what travelers can expect from your property.
But before we go the various benefits of naming your vacation rental or homestay, here are some pointers while choosing a name:
KEEP IT SIMPLE: Most referrals of your property take place in informal social gatherings where the paper and pen may not be available. People in most cases recommend vacation rental homes verbally when they are talking on the phone, or sharing a meal, or driving in a car. So the name of your property should be such that the person who hears the name remembers till the time he gets to the internet where he can search for your holiday home. Here also make sure that the name of your property points towards your website. For instance, if a friend tells me that I had stayed in a property named 'White Palm Villa' and I go and type this name in the browser, it should lead to his website. So in short, the name of your property should be the same as the domain name.
PROVIDE INFORMATION: What does the name 'Rick's Beach Villa, Phuket' tells you? The name tells you that the villa is in Phuket and near the beach. So for a traveler the name of the vacation rental itself answered two questions that were perhaps in his mind: 'Where is the property?' and 'Is it near the beach?' Because the name of this vacation rental also provides the information on the address, it becomes easier for the traveler to decide on the booking.
GIVE SOMETHING UNIQUE: Naming your vacation rental should be seen in the long-term. So instead of giving an unimaginative name now and changing it later can hurt your branding efforts. So use your imagination and make a list of names that best defines your property. See which is more catchy, unique and east to remember and based on this zero in on one name. Because there will be other holiday homes in your locality, the primary motive to name your property should be to stand out in the herd.
Well, now let's shift our focus to the many benefits of naming your holiday home/ homestay and how it can help you in branding your rental business:
(i) Naming your property is the first step to creating a unique brand for your holiday home/ homestay. Branding Coca Cola was much easier because it was named so instead of trying to brand it as a 'Sweet Carbonated Beverage.' So naming your property takes care of most of your branding efforts.
(ii) Naming your vacation rental can go a long way in creating a long lasting impression. If you come up with something really distinctive, the name of your vacation home could form a lasting memory and help past guests find you again in the future.
(iii) It can also convey a lot about your home. For instance, when the name of the property is say, Maidstone Heritage Home, it tells the traveler about the rich history of the property and he would know what to expect if he rents it.
(iv) Naming your vacation home or homestay can enable you to create familiarity and give uniformity to all your marketing and branding efforts. By including a property name for your website domain name, business cards or other marketing materials, guests might be more inclined to remember your home, find it online, and easily refer it to friends. It also gives a professional touch to your business.
(v) If the name of your vacation home is unique or truly one-of-a-kind, you are more likely to be ranked higher on search engines. Travelers who type the name of your property in a search engines are more likely to find you easily, thus making it easier for you when it come to creating a brand for yourself.
However, in the past, many readers had asked the question that if they buy an existing holiday home/ home should they continue with the earlier name or should they create a new name. Here is an article just for you on Starting versus buying a running homestay which will answer this question.
To get more information & assistance, please submit the form below and our specialist will get in touch with you at the earliest.