Well, have been hearing about hostelworld.com from quite some time now. So thought why not give the website – which is supposed to the world's number one hostel booking website – a try. Today the website features hotels, camping sites and bed and breakfast facilities too.
The website comes across as very user-friendly when it comes to browsing properties. One can choose between hostels, hotels and bed and breakfast facilities by country and their respective cities. The website has accommodations across 180 countries which is a lot to choose from. It also has a mobile website for those wanting to browse its properties on an Android phone.
Having said that if you are looking only for hostels as the name suggests, you can be disappointed. There are many other issues which I noticed can be real put-offs for the end user. Here are some of them: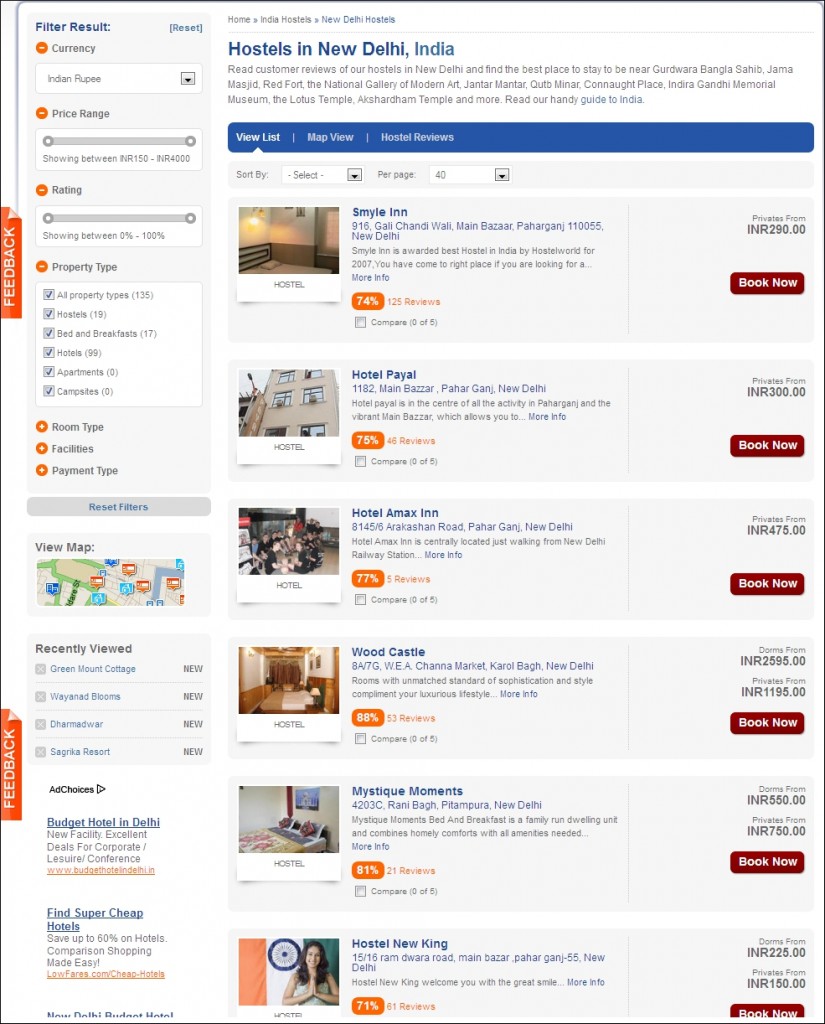 1. The properties listed under hostels in a particular city are not entirely hostels – many of them are hotels and inns.
2. The same goes for the listings in bed and breakfast facilities.
3. For India, the website has very limited properties. For instance if you choose to book a bed and breakfast facility in Wayanad in Kerala, the website has just two properties, while we know very well that Wayanad has a lot of running homestays.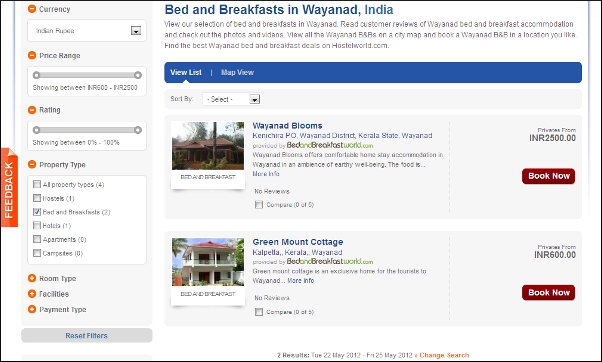 4. The descriptions of the properties are very short for most of them. They don't give an insight to the facility to compel me to book it.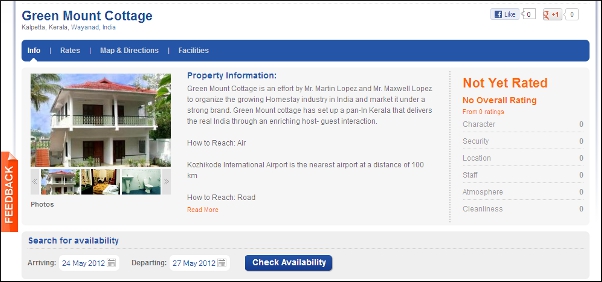 5. The descriptions of the properties are given by the owners, so most of them are promotional plugs.
6. I was hoping that when I search, there would be an option to choose the properties according to their user ratings. Sadly, search results are by default displayed by availability, not by rating.
7. When you book through hostelworld.com website, you have to pay a 10 percent non-refundable deposit unless you pay extra for cancellation protection. Well for users who want to book a hostel or a bed and breakfast facility because they are traveling on a budget, this can be a real costly proposition to book an accommodation via this website.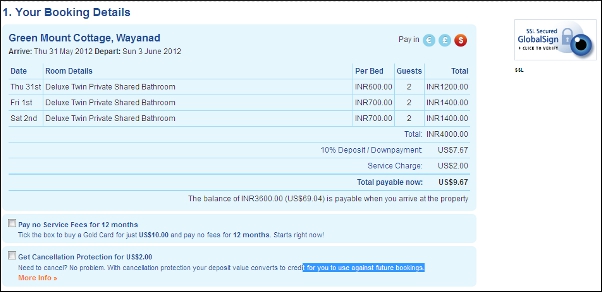 8. Then there is a Cancellation Protection fee (optional) of US $ 2.
9. The website offers other services too, like buying travel insurance, searching for flights, and buying Lonely Planet guides. However these are links to other websites with whom Hostel World Dotcom has tied up with.
10. What struck me when I was going through various forums where travelers were discussing about the website, is the website's policy against user reviews. Users were alleging the hostelworld.com team was removing their reviews because they had shown some of the properties listed on the website in bad light. Many of the users even went on to allege that all the reviews of Hostel World Dotcom properties are actually posted by the owners themselves who write only good things about their properties.
If you have ever booked an accommodation via hostelworld.com, let us know what your experience was.
To get more information & assistance, please submit the form below and our specialist will get in touch with you at the earliest.