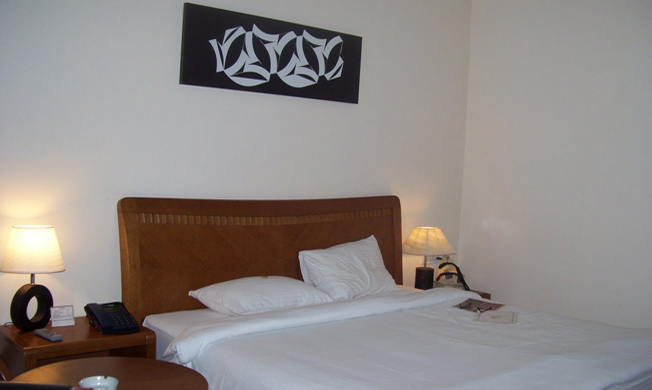 If you thought that guest reviews don't matter, here's news for you! As a sign of how powerful online reviews are, some of the world's biggest hotels are adding customer reviews of their hotels to their own websites. Starwood, Marriott and Four Seasons had launched their own customer reviews last year and Hilton, Holiday Inn and Radisson too are evaluating options for customer reviews on its brand websites.
It goes without saying that for any hospitality facility, be it a hotel, holiday home or a homestay, guest reviews can impact reservations in two major ways. First, travelers who could be your potential guests read reviews and make decisions based on peer comments. And second, search engine rankings of your property are also affected by the frequency and quality of these guest reviews. In short, the more reviews you have, the more likely a future guest is to enquire about your home.
With the ever increasing importance of guest reviews for online success, it is more crucial than ever to manage your property's online reputation, and to make sure as many guests as possible are leaving reviews on the many popular review websites.
But before we go to details on how you can encourage your guests to write a review let me show you how easy it is for guests to write one. For your benefit, I will take the examples of TripVillas' newly added 'Reviews' feature in this article because I find it easy and very user-friendly.
1. The guest will first open your property page. If you have sent a mail to your guest to write a review, give the link to your property in the email, so that he can click on it and go directly to your property page.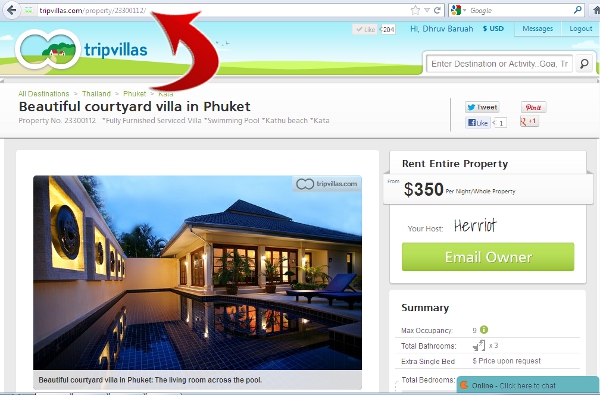 2. If he is not logged in, he will click on the Login/Register button on the top right hand corner. A popup will appear and he can login by entering his email id and password.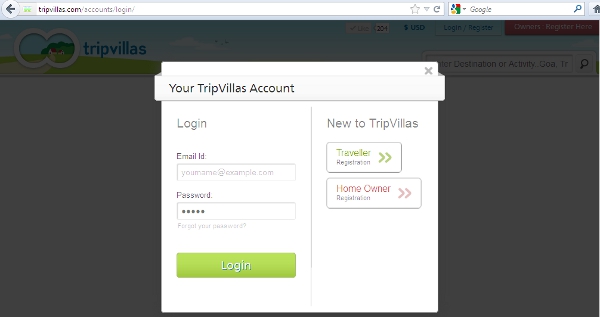 3. Now that he is logged in, the guest simply needs to scroll down and click on the Reviews tab below the images of your property. Here, all he needs to do is just give a 'Title', enter his 'Time of stay', give his 'Tripvillas Voucher ID', rate your holiday home, write the review and hit the submit button. Easy isn't it?
So now that you are aware of the process, you can now use your past guests as a starting point for collecting reviews. Here are some tips that can help you in persuading guests to write a review of your holiday home or homestay.
CONTACT DETAILS OF GUESTS: Try to get the contact details, especially email ids, of every adult in a large group booking so that you can contact them individually too requesting them to leave a review.
ENCOURAGE GUESTS: As the owner of the holiday home or as the host of your homestay, you need to be proactive, because it is not enough just to expect guests to post a review when they get home. You need to encourage them. For instance, if you have a review in Tripvillas.com, show it to your guests, all the while reminding them that they can also write a review.
SEND REQUESTS: Today most travelers are well acquainted to reviewing a property because it is easy and takes no time at all. Most guests that have stayed in your holiday home/ homestay will be familiar with the process and comfortable reviewing their stay with you. In goes without saying that getting guests to put down their first hand feedback provides instant endorsement of your property, which in turn will encourage new guests to look at your property with confidence. So after a guest have stayed in your property, send them a 'thank you' email in which also request that they review their experience as soon as they can. Include a link to your advert to make it easy for them.
EMAIL FEEDBACK: Invariable you will find some guests sending emails to you directly with their feedback. While these emails are good way to know that your property has been appreciated, these feedbacks are of no use to future holidaymakers. So when you get feedback from guests in your email, ask them politely to write the review directly on the website where your listing is and provide him with the link and instructions on how he can write a review there.
BUSINESS CARDS: Leave some business cards in your holiday home because they can carry them along and when they get home they will be reminded to review their experience. Include your contact details, a link to your advert and a request to leave a review after their stay.
RESPONDING TO REVIEWS: This indirectly helps you to get more reviews and subsequently more inquiries from guests. Travelers usually give high priority to how owners respond to reviews from guests. A survey had once revealed that more than 76 percent of travelers have a more positive view of owners who respond to online guest reviews. So whenever you get a review – either positive or negative – respond to it. If the guest has written something negative, respond by thanking him for pointing out the same and write in detail how you have rectified the issue.
I hope the article has been able to make you realize the importance of guest reviews. Guests are brand ambassadors and the most important marketing tool for your property. So make it a part of your holiday home rental's marketing plan.
To get more information & assistance, please submit the form below and our specialist will get in touch with you at the earliest.