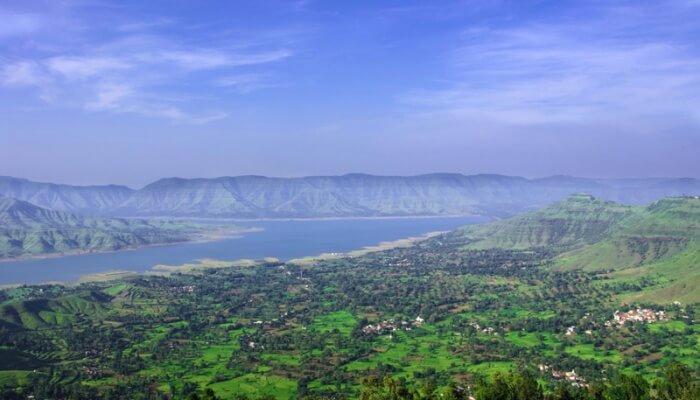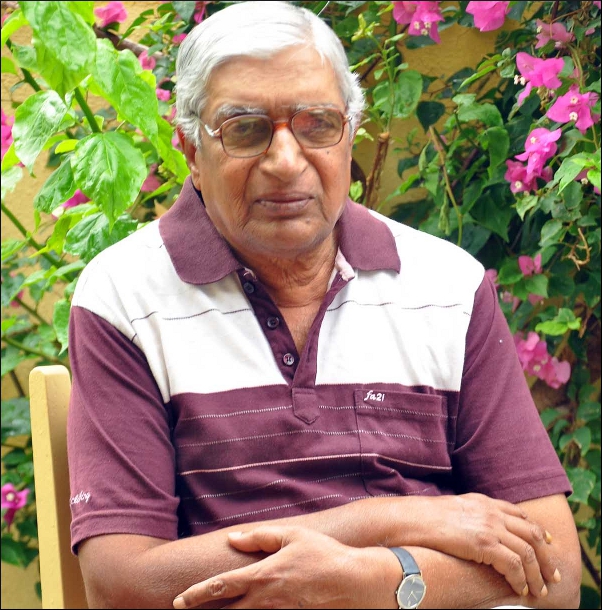 He has closely seen Panchgani's journey from being a sleepy village to making its way to India's tourism map as a major tourist destination. Meet Asif Merchant who has been in Panchgani since the 40s as he talks to us in an exclusive interview about the history of the place, its early challenges, its transformation and what a visitor can do here.
The interview…
In brief how would you describe yourself to our readers and your connection to Panchgani?
I came to Panchgani when I was one year old, in 1940. My father was a medical practitioner. My maternal grandmother had contracted tuberculosis, so my father left Kutch where he was superintendant of a hospital in Bhuj district and came to Panchgani with my grandmother, mother, my elder brother and me.
He worked for a while at the Bel Air Sanatorium, the premier hospital in the Bombay Presidency for treating TB, before setting up his own practice. We have been in Panchgani ever since. My younger brother and two sisters were born here. I, along with my brothers did my schooling at St. Peter's School. My sisters joined the St. Joseph's Convent.
After finishing school, I studied in Pune (Wadia College) and went to Bombay for further studies. My older brother had gone on to London for his studies and my mother had shifted to Bombay for the education of my younger brother and sisters. I came back to Panchgani to teach for some years.
What is modern Panchgani like? What are the mainstays of the economy there? How has it changed over the years?
Years ago I used to advise youngsters to get out of the security of Panchgani and go to the city. Earlier, there was nothing stimulating for youngsters to properly develop their talents. Remaining in Panchgani meant stagnation. Now, the situation has changed. There are so many opportunities available for youngsters that were not available earlier. Apart from education and fruit processing, the other big commercial activity is recreation facilities for tourists. This is a fairly recent phenomenon, but it is picking up.
When did you decide to settle in Panchgani, and why?
After my parents passed away, we sold the ancestral house in 2008 and divided the proceeds between all five of our siblings. My wife and I took our share and shifted to Wai, 12 kms away from Panchgani at the foot of the hill. Panchgani had become too expensive for us. In Wai, we bought a small plot of land and made our own house.
What are the early challenges you faced in this place?
Till the late fifties, only the main road had a tar surface from near Sidney Point to just beyond Taighat. After the visitor's tax was introduced in the late fifties, there was a healthy surplus in the Municipal budget. As a result, for the first time ever, all the roads in Panchgani got a tar surface, and looked very beautiful. Till the late fifties, there were less than ten telephones in Panchgani. There was no dialing system. The post master would then connect you to the number you wanted. It was only in the late fifties that Panchgani got its own exchange. Till the mid-sixties, Panchgani and Mahabaleshwar had a private company providing electricity. Power would come on at sunset, and would go off in the morning. It was only in the sixties that the Power Station at the Koyna Dam was activated. In Panchgani and Mahabaleshwar, we noted with dismay that places which were in the dark earlier, now had bright light at the very cheap rate of about 15 paisa.
What are the significant changes you have noticed in Panchgani from the time you first came here?
Over the years, the changes that have occurred in Panchgani have made the place unrecognizable to someone coming here after many years. Some of the changes are for the better, but there are also changes that signal deterioration in the quality of life. If you think about it, a lot of the peace and calm here was because of poverty. There were fewer cars in the town because there was no money for cars. People would be sitting in the middle of the main road on winter mornings, sunning themselves because they had nothing better to do. Winters are just as cold as before, but no one has the time to sit idle in the sun. There is money to be made. Unemployment has practically vanished. Motorbikes and scooters have become cheaper and easily available. Most of the people now have some sort of a motorized vehicle. Naturally there is much more traffic. Panchgani is no longer the Panchgani I knew. It is the Panchgani that others, much younger than I know.
Recently, I accessed a website where a number of people wrote their thoughts about Panchgani. I recognized many of the surnames. I probably knew their parents or grandparents. They all had something nice to say about Panchgani. Some wrote of how much they were missing Panchgani. No one had anything bad to say. Panchgani will keep changing as the people in it change, but I think it will always be loved by whoever has stayed here.
Does the city life attract you anymore? Has the thought ever crossed your mind that you should instead stay in a metro like Mumbai or Pune rather than in this hill station?
I have always enjoyed visiting Bombay for a few days. Meeting new people, being exposed to different ideas, all these things make life enjoyable for me. I have always been fond of roaming around aimlessly. In any new city, I used to walk around freely wherever I thought there was something of interest, and then try to find my way back. I don't think I would be happy staying in a city now, though, as I mentioned earlier, I enjoy short visits.
Panchgani has been very famous for residential or boarding schools. What are the prominent ones there now and how would you describe each one and the students it attracts/ products?
Of the old boarding schools, St. Peter's Boys School, St. Joseph's Convent Girls School, Kimmins Girls School, Sanjeevan Vidhyala (co-educational) and New Era (co-educationsal) are doing very well and seem to have maintained their standard. Billimoria School has changed hands and become co-educational. I don't know how it is now. Of the new schools, all co-educational, Vidhya Niketan seems to be doing well. They are constructing a new building and starting a college. I am not in touch with any of the schools now, so I cannot tell you about the products.
Panchgani has always been a touristy place which sees a lot of visitors. How does this fact affect its residents?
Panchgani was not always a tourist destination. Earlier, residents of Panchgani were either TB patients or working in one of the hotels or schools. Later, after treatment of TB with antibiotics became common, TB patients stopped coming to Panchgani, and tourists started coming. The boom started in the 80s. After that, every year the number of tourists has increased, so much so that each year's off- season weekend crowd rivals the season crowd of the preceding year. Accordingly, the residents are mainly catering to the tourists in different ways, apart from the usual hotel and school services. Both hotels as well as schools have increased in numbers. All said, Panchgani is overfull right now–'coming apart at the seams'. The authorities do not seem to have a clue as to what they should do. There is no effort to even provide for an alternative route for Mahabaleshwar-bound traffic. The population has its head down making as much money as they can while it lasts.
What are the pros and cons of retiring in Panchgani?
We are settled in Wai which is about 12 kms from Panchgani. It is becoming an attractive alternative to Panchgani especially for retirees, since it is not so crowded. Heritage laws and tree conservation laws are misinterpreted to result in property owners having to spend heavily even for small alterations in their property. This would make Panchgani an unsuitable place for elderly people wanting to lead a peaceful retired life.
Please share some details on the real estate market of Panchgani and how it has evolved.
Real estate prices are very high in Panchgani and increasing all the time. Local taxes also keep increasing as the authorities assume that everyone staying in Panchgani has to be very prosperous. Heritage laws make it difficult to even do maintenance work on your property. Even if a tree is about to fall naturally, it is difficult to get permission in a straightforward manner to cut it down before it does damage.
The alternative is to settle on the outskirts, out of the Municipal limits, or in village areas like Bhilar and Kaswand, located off the Panchgani-Mahabaleshwar road. Many prominent city folk have built good houses here, some as holiday homes, and some for retirement. The only thing lacking is medical facilities. We have settled in Wai, 12 kms from Panchgani at the foot of the ghat. It is warmer in summer, but the rainfall is much less. Wai is also a medical centre with many hospitals. Even here, the land prices are shooting up. About four years ago we bought a 4000 square feet plot at Rs 2,00,000 per 1000 square feet just outside the Municipal limit. The price has gone up 3.5 to 4 times what we paid.
What are the local businesses you feel visitors to Panchgani should visit and experience?
I always felt that tourists come to Mahabaleshwar and Panchgani, prepared to spend a lot of money, but they were going back without spending most of what they had expected. Now there seems to be a correction. You have a place like Mapro Garden, where, though large amounts of money are spent, most visitors are agreed that it has been worth it, and visit it regularly. There are other entertainment parks also that give the customer their money's worth, while earning well at the same time, though there are also some that after one visit are deemed not worthy of a repeat.
The famous plateau of Panchgani, the tableland also attracts many visitors, although pony carts which were used to take tourists around the tableland have been stopped. A recent activity is paragliding and parasailing. Having said that, tourists need to look at the safety measures before they participate in these activities.
To get more information & assistance, please submit the form below and our specialist will get in touch with you at the earliest.