[wzslider]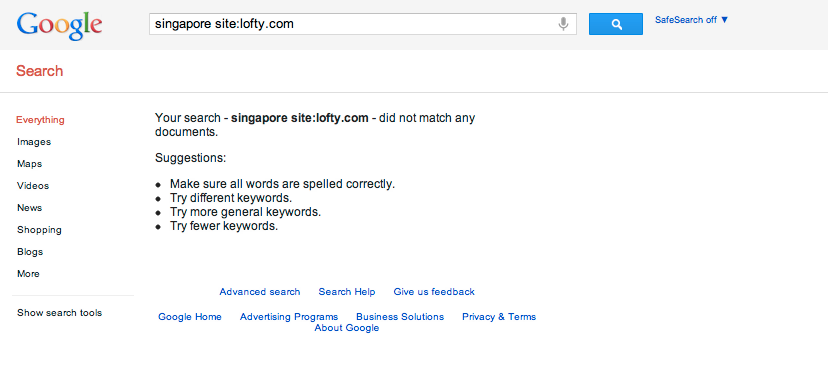 We've just heard news that Roomorama and Lofty have merged. While we found some unusual aspects of the story quoting Fabrice Grinda who seems to the man in control. We'll come to that later.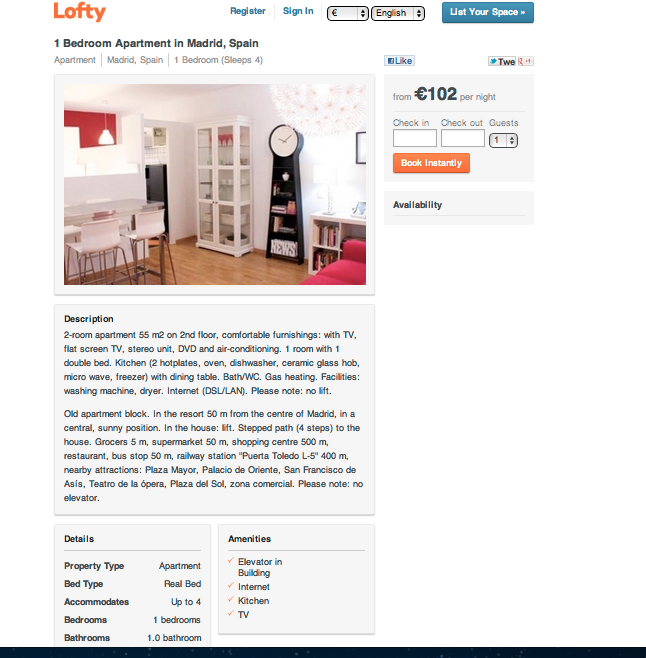 First our own reviews of both websites as they stood stand alone.
The website seems really nice and a job well done. The company seems to be a mixture of airbnb competitor while at the same time encouraging property managers or agents. We understand why the company would have gone down that route – it's the easier way to build listings volume, but the flip side is that as an owner, your property stands to compete against many other agent managed properties and for the consumer – deals are hard to come by because you effectively have two middle men – the website itself and the property agent thus ensuring that the price is inflated – in our opinion.
However, the user interface is nice, the Page rank is high (6), the backlinks have quality and the site ranks well for multiple vacation rental destination keywords.  Definitely a website worth looking at. 
Lofty – Review: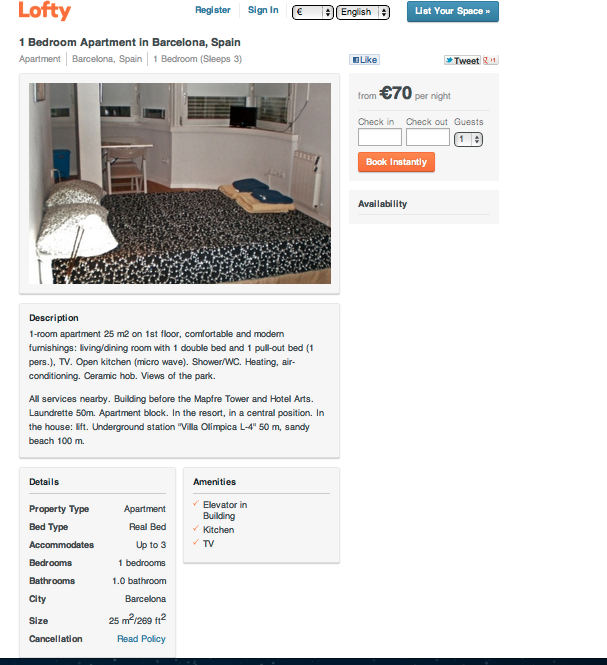 Lofty seems to be a new website funded by Brazilian french entrepreneur Fabrice Grinda – We tried to take a spin around the website but it seems to be very basic. There seem to be very few listings and the search and other features were not working when we tried the same. The website presently redirects to a placeholder with the merger news (www.lofty.com) but we tried checking a cached version of the website and it seemed like work in progress. The page rank is 3 and the backlinks all seem to be either spam or else technology focused news or vacation rental conferences where the company is a sponsor. We could not find a single industry focused review or genuine resource. In our opinion this is a very low quality website and not something that would have merited a second look from a vacation home owner.
Now coming to the merger:
1. That Fabrice's statement was that Roomorama had customers but lacked the inventory while Lofty had inventory but no customers. We find it hard to believe that Lofty had more inventory or more active engagement with inventory owners as compared to Roomorama.

2. That Roomorama's founder and CEO will now be the co-COO of the new company. The techcrunch story attribute's Fabrice Grinda – Fabrice is the founder of OLX – OLX is a much crappier version of Craigslist and a source of low quality enquiries as well as spammy listings. So, who runs the company now? On his blog – Fabrice is clear that they were building at Lofty a mixture of Homeaway and airbnb suggesting a focus on something in between or a more web 2.0 homeaway. 

Our hope:
That it's Roomorama that dominates this merger and that the team there is able to retain their focus on the vacation rental space. If you are a vacation home owner, our advice would be to wait and watch and to see where this goes.