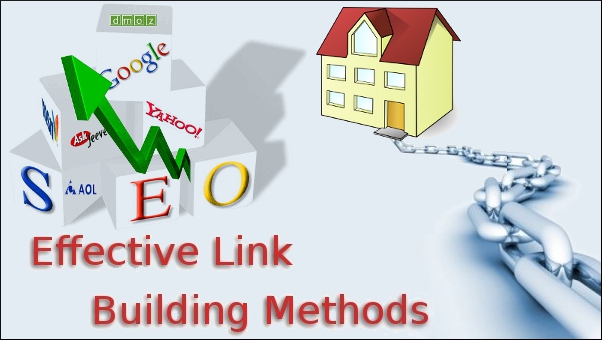 For vacation rental owners it is important that they implement certain advanced SEO techniques in their marketing campaign to ensure that their holiday home listing ad and their website is visible to a larger audience too. The logic is simple: More people will see your holiday home, better are your chances of getting more guests. Moreover most travelers search their accommodation using certain keywords on search engines like Google, Bing or Yahoo. So it is imperative that your vacation rental listing ad or your website figures on the top of these search results.
And a very effective way is by link-building. Link-building is one of the primary techniques that vacation home owners can use to their benefit. Links that point to your listing on a vacation rental listing website or even to your personal property website will gain attention from search engine robots. The more quality inbound links you have, the more authority that it achieves in the eyes of search engine such as, Google, Bing and Yahoo. This can benefit you in a number of ways including, higher page rank, which could in turn push your ad up the search engine listing results.
So how do you effectively build links that have the potential to drive more traffic to your listing page and your website? Here are some ways:
1. Submit an article on your vacation rental on free article submission websites. Because you are already in the vacation rental business, it is not very difficult to write about the business. So write an article and publish it on online content databases like EzineArticles, dmoz, etc. These websites also let you create a biography of yourself. So you can easily give a link to your listing or your website. The best part about submitting an article on these content database websites is that if others like your content, it can be easily shared throughout the web. Search engines too, give great importance to these websites, so writing a good article means you can get a good ranking too. Having said that, when you are writing an article to be submitted to any of these websites, make sure that it has good content value and is not a mere advertising piece. These websites have a stringent content policy, so unless your article is really good, you might find yourself disappointed.
2. Create online photo galleries. There are several ways of building an online photo gallery which can actually drive considerable amount of traffic to your listing or website. Using free websites like Flickr, Picasa, PhotoBucket or even Pinterest will not only give you a place to display an unlimited number of photos of your vacation rental, but will also provide another place to link to your listings. Moreover, your images will also figure on images searches on various search engines.
3. Bookmark your listing and website domain on bookmarking websites. Amongst several benefits an owner can derive by submitting his listing or website url on bookmarking websites like StumbleUpon, Delicious, BlinkLis, Digg, etc., two benefits definitely stand out – quick indexing and traffic generation. From my personal experience I can tell you that the fastest way to have your holiday home listing page or your personal website of the property visited by the search engines and indexed, is by submitting them to any of the popular social bookmarking sites. Meanwhile, there is more to bookmarking your pages online than just getting indexed. You are in fact also guaranteed some traffic from these websites as soon as you submit to them.
4. Add a link to your profile on social networking Websites. You can actually add the link of your listing on the profile of social networking websites like Facebook, Twitter, Google+, etc. How this helps you? By adding the link to your profile, your listing or your website will be visible to not only your friends, but also to their friends too, when you share something. So why lose out on this? Another way to gain visibility via social networking websites is by liking communities related to vacation rental. This gives you the opportunity to share any like-minded issues with the members already on these boards. However, don't spam them because this will lead to your account being reported as spam.
5. Participate on online communities/ forums: There are many online communities/ forums on vacation rental which have many members discussing various issues or topics related to the business. These forums are not only visited by vacation home owners, but also by travelers who like to see what is being discussed and who are the active members. While creating your profile in these forums, you can add your link and name of your property too. So participate in these forums and give your views. You can also begin a discussion yourself on an issue pertaining to managing a vacation rental, etc. The more you participate, more your link and name of the holiday home will be visible. Because of the nature of these forums and communities, they are highly ranked in search engines too, so whenever a traveler searches with a set of relevant keywords, there are chances of your discussion board figuring on these results, which subsequently will lead readers to your listing page or your website.
So now that you are aware of the benefits of building online links and also how you can do so, go ahead and take advantage of this. If you have already made link-building a part of your marketing strategy mix, share with us how you have benefited. Also share with us if you have used any other techniques other than those mentioned in this article.
To get more information & assistance, please submit the form below and our specialist will get in touch with you at the earliest.