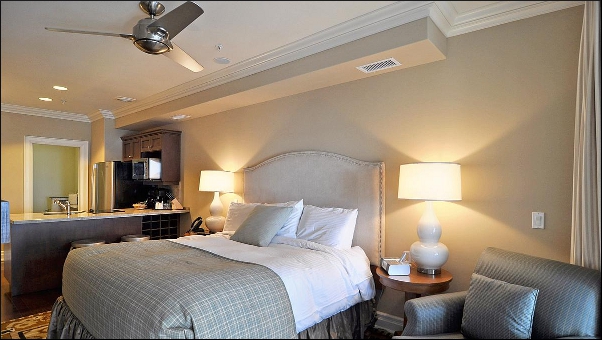 When we talk about a luxury vacation rental, what does a traveler expect? In our earlier articles we have already discussed about the various items that make a property a couple of notches above the rest. You can read our article on "Some ways to make your Holiday Home feel more like a Luxury Hotel" to know more.
First of all, you must be aware of what a traveler will want when you call your vacation home a luxury property. For you, owning a holiday home can be luxury in itself, but for a traveler it means he will want something different. He will want all the creatures of luxury one gets in a good hotel. The thumb rule is that your vacation rental property must have more than what one usually have at home – a Jacuzzi, a rain shower, a pool table, a swimming pool, gazebo, etc. So what you may term as items of luxury may actually disappoint the traveler, because when you market your property as a luxury one, they may have a different image of the property and may have different expectations altogether.
Secondly when you call your holiday home a luxurious one; when marketing it, you will need to prove it to travelers. Travelers will invariably compare your property with many others and unless they are satisfied, chances are they will find your tariff a little overboard compared to the amenities/ facilities and will therefore shun your property. Today travelers are aware of the fact that the term 'luxurious' is overused by many holiday home owners in their listing ads, so they will take a cautious path till they are really satisfied and that your offerings match up to their definition of a luxurious property.
Here are some top tips on how you can prepare and market your holiday home for travelers looking for a luxurious accommodation for his next vacation.
1. Prepare a welcome basket. This creates the first impression of luxury. It need not been an elaborate affair.
2. Give uniforms to your staff. These do not cost much, but can give a good impression.
3. Offer certain special services like airport transfers, grocery stocking, spa services or excursions. If you have a caretaker, it's very easy to take care of these, because it requires just a couple of phone calls.
4. Now that you are totally convinced that your property meets the expectations of a traveler looking for a luxurious accommodation, you will need to first work on your listing. Your primary goal should be draw attention of the traveler to the upscale amenities you are offering. So instead of just adding generic terms to your listing headline and description, dwell more on words that shout out about your luxurious items and facilities.
5. Most travelers who will be looking for a luxurious accommodation will actually be very brand conscious. So when you are furnishing your property make sure that you take this into account. Also in the description of your listing include these high-end brand names that are there in your holiday home.
6. Nothing conveys luxury more than being waited on. So if you have a caretaker or a concierge service, write about it in your description. Also don't forget to write about your cook who can cook different cuisines.
7. Set your rate card accordingly. If you are trying to convey a luxury image of your property, but your rates are same as the least expensive properties in your area, travelers might not believe that you are as luxurious as you say you are. So if you have the amenities to back up your rates, you can increase it by a couple of notches, say 10% of what other are offering.
To get more information & assistance, please submit the form below and our specialist will get in touch with you at the earliest.