With growing threats of accessing WiFi connections outside your holiday home or homestays, it is now a must to equip one's premises with threat-free WiFi systems, said Hemal Patel, CEO of Elitecore Technologies, in an exclusive interview to Holiday Home Times.
Can you tell us a bit about your Group?
Hemal Patel: In order to address the growing demand for all-inclusive security solutions within the reach of households, we (Cyberoam), a division of Elitecore Technologies, have brought in NetGenie, globally a first-of-its-kind product that has been entirely developed in India.
Tell our reader more about your product?
Hemal Patel: The product is available in two different avatars – as NetGenie Wireless router with family protection for homes (HOME) and as NetGenie Unified Threat Management Appliances for small offices (SOHO), which is best suited for holiday homes and homestays.
NetGenie-Home offers a single-click solution for parents to implement age-wise internet. Easy parental controls ensure children are protected from harmful internet content like pornography and violence.
In addition, holiday homes can put a complete stop to their users spending time on non-productive sites using NetGenie's internet control which allows different levels of internet access. NetGenie also allows schedule-based Internet access over various website categories and applications for different users.
Tell our readers something about your newly launched product?
Hemal Patel:NetGenie's security features like firewall, Intrusion Prevention System and in-built Anti-Virus offer strong internet security the moment the appliance is turned on. This also obviates the need to separately purchase and deploy these solutions, saving users the hassle in configuring them each and every time for newly arriving computing devices.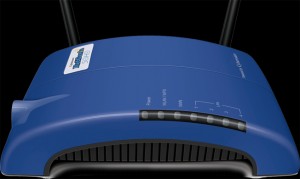 For holiday homes, there is the added benefit of an in-built IPSec VPN feature which allows secure remote access to vendor space or a central space.
What is the USP (Unique Selling Point) of your product?
Hemal Patel: The USP of our product – it's the world's first consumer product with anti-virus and 3G Router, which gives you safe internet for all your appliances not only desktops, laptops, tablets, smart-phones, but also future products of internet TVs, Fridges, ACs, etc.
How will this product help holiday homes and homestays?
Hemal Patel: NetGenie gives a truly enjoyable and safe internet experience to your holiday home and homestay users. With features like Firewall, in-built Anti-Virus, Intrusion Prevention System, 3G Ready and advanced Internet Controls, NetGenie offers security over multiple Internet-access devices like desktops, laptops, PDA, smart-phones and more. Users can share internet connectivity securely, and at the same time, connect Wi-Fi enabled devices like printers anywhere in their office network and gaming consoles and more, across the home network.
How will this product benefit holiday homes and homestays?
Hemal Patel: For holiday homes it is very good because usually their users are more than one and all of them are not accessing the internet at the same time. Its features include:
Protecting desktop, laptop, tablets, smart-phones, and more, from Internet threats
Managing Internet access of your guests. Blocking harmful, unproductive Internet content
Securely accessing resources at remote offices like vendor space or central space, with IPSec VPN
Safety from viruses, intruders and hackers
Using single USB broadband/ 3G modem to share Internet with multiple users
Monitoring online activities of employees
Managing Internet access for guests
One version will be launched in January or February 2012, which will include the ADSL Modem. So holiday home owners can have ADSL connections similar to what most of hotels have.
What is the tariff structure of your product?
Hemal Patel: The introductory prices are INR 7,999 for NetGenie HOME and INR 10,999 for NetGenie SOHO.
If a holiday home owner wants to buy your product, how and who will she/ he contact?
Hemal Patel: We are headquartered in Ahmedabad with branch and sales offices in a couple of metros across the country. Customers wanting to buy our products can contact our offices directly or can mail us with their requirements to: sales@cyberoam.com
To get more information & assistance, please submit the form below and our specialist will get in touch with you at the earliest.