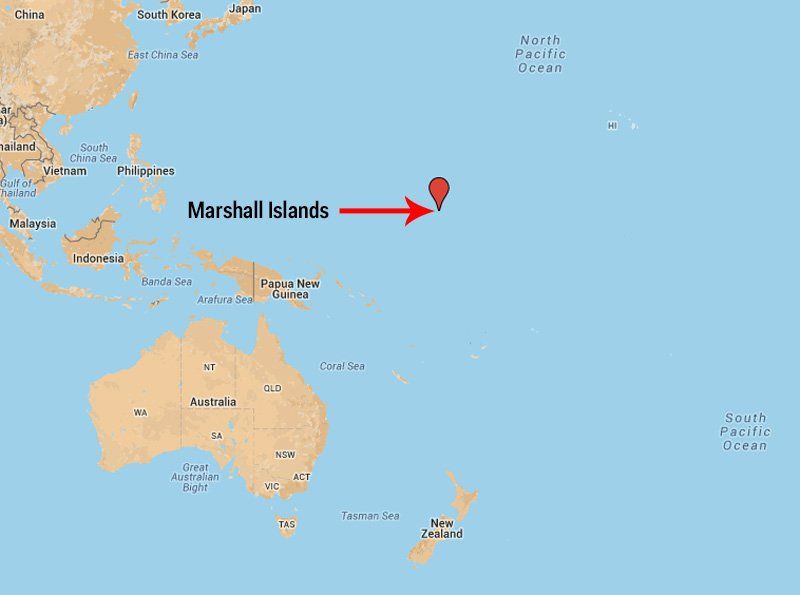 Key Facts:
Climate – tropical; hot and humid; wet season May to November; islands border typhoon belt
Population (2018) – 58,413
GDP (Per Capita) (2019) – $3,866
Official language – Marshallese, English
Major religions – Christianity (97%)
Ethnic Groups – Marshallese (92.1%), Mixed Marshallese (5.9%), Others (1%)
Government – mixed presidential-parliamentary system in free association with the US
Currency – United States Dollar (USD)
Taxes – There is no personal income tax for directors, shareholders or employees of an offshore company. However, personal income taxes of 8% are applicable to people who are employed in the Republic of The Marshall Islands.
Residency by Investment:
The Marshall Islands Residence Visa is for long term residents in the Republic who are not naturalized or hold RMI passports but would like to obtain long term entry approval. It is also intended to facilitate the entry of foreign business investors who intend to invest long term in the Republic but are not naturalized citizens. The maximum validity is 5 years.
Citizenship by Investment:
To be Updated.
Why it makes sense?
To be Updated.
To get more information & assistance, please submit the form below and our specialist will get in touch with you at the earliest.