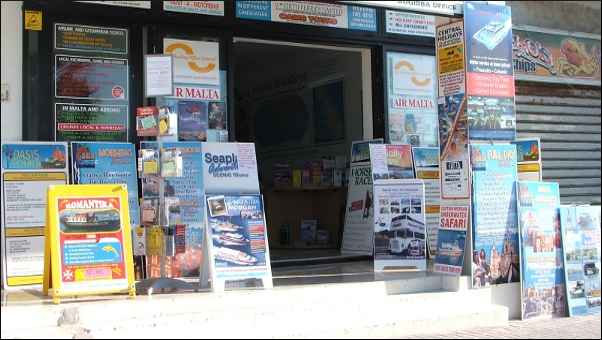 Even if you had not approached a travel agent, you might get a call from them saying they have a couple of clients who want to rent your holiday home. Yes, travel agents can sometimes be a source of bookings for your holiday home because they often work for clients who may not have discovered your property otherwise. Having said that the role of travel agents in the holiday home industry is totally different from that of hotels. Travel agents ideally have the tendency to be very aggressive in pushing for bookings and in doing so give a picture of your holiday home that isn't. Once they pocket their commission, the onus is on you to provide the facilities the agent had promised, failing which creates a lot of hassles including guests asking for refunds.
Moreover, the travel agent has no process to screen guests. He will rent out your home to whoever comes his way, as long as the renter is ready to pay. So as the owner of a holiday home what do you do? Here are some of the top tips while working with a travel agent:
COMMISSION: Most travel agents charge 20 to 25 percent for their services. Make sure that you don't pay above this rate. Also ensure that you have received your rental and security deposit (if you take) before you confirm. However beware of travel agents who charge renters above the tariff you had set, take both the commission and the difference in price and send you the amount as charged by you based on your tariff card. One way to do away with such incidents is that you can tell the travel agent to ask guests to pay you directly. Once the rental is deposited, you can pay the agent his commission. Whichever way you feel comfortable and what works for you, do remember that renters coming through travel agents need to pay upfront to get a confirmation.
SCREENING: Follow the screening process similar to the one that you do normally for all guest. Find about the guests online and make sure you talk to each renter on the phone before confirming the reservation. Don't fall for the usual a bird in the hand is worth two in the bush dilemma. Actually, it is better not to have anyone staying than to rent out to the wrong person(s).
KEYS/ GUEST ENTRY: It is certainly not advisable to leave the keys with the travel agent. Think of ways how you would have passed on the keys to guests if the travel agent was not there and go with it.
AMENITIES LIST: You will definitely like to avoid situations like, "The travel agent told us you had a swimming pool and a Jacuzzi, but there are no such things here." So if you are working with a travel agent for bookings make sure that you prepare a list of the facilities/ amenities available and give it to the travel agent. While booking, tell the travel agent to ask guest to go through it, sign and send it to you before you confirm.
CHOOSING A TRAVEL AGENT: I usually believe that holiday home owners are better off with vacation rental websites to get bookings. But if you are still on the lookout of travel agents to help you in bookings make sure you go to the one that has a good reputation in the market. Some agents might seem lucrative to work with because their commission is less, but don't cave in to such ideas. It is your house that you are letting out, so playing safe rather than to be sorry later should be the first and foremost criteria while choosing a travel agent.
The key to working successfully with a travel agent – whether he calls you or you had approached him – is to stick to the same general principles that you use when taking a booking from direct renters or via vacation rental websites.
To get more information & assistance, please submit the form below and our specialist will get in touch with you at the earliest.