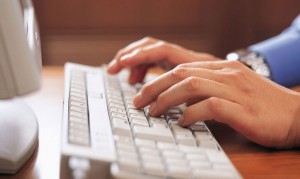 The most vital and crucial part of listing your home on a holiday home rental website – is the listing or advertisement itself. It is the first line of communication with potential guests so it needs to stand out.
The title of your ad and the first two lines will be a "make or break", and will decide whether the visitor stays, or moves on to another property listed on the website.
You don't have to be a literary genius, the ad needs to be clear more than anything else. Below are some tips to write an effective listing for your holiday home rental property:
1. Location: Always write something about the location as well as the property in the very first paragraph. Travelers tend to choose the location first and accommodation next
2. Compelling title: Titles like 'Romantic hideaway with stunning views of the ocean' or 'Fully serviced riverside Portuguese villa,' etc. can compel the visitor to click on the ad
3. Keep Paragraphs short: It makes it much easier on the eye when one is reading. Better still, keep one idea per paragraph
4. Caption your pictures: Don't miss the captions of the photographs. People always read picture captions, so use them well. Without captions, a photograph is worth nothing!
5. Include Details: What may seem trivial or obvious to you, will actually help the traveler to decide. Include the number of bedrooms and bathrooms the property has. Mention details for example, a fireplace, private fence surrounding the property, wooden floors, stainless steel appliances, upgraded kitchen/ bathrooms, a garage, large lot and extra storage space
6. List your Amenities: People love to read lists because they are easy to read and understand. Once you've made a note of all your amenities, make sure you put them in a list format
7. Usage of "I" and "We" makes it personal: Personalize your advertisement by bringing yourself into the description of your property. When you refer to yourself in the listing in terms of "I" and "We", it gives the traveler the impression and reassurance that you are keen on renting your property, that you are hospitable and that you really exist. This feeling of familiarity can reduce the apprehension when doing an online transaction in many people's minds
8. Use your Guest Book: If you have a guest book, don't shy away from using the compliments your past guests have written about their stay
9. Restrictions: Be sure to mention if there are any restrictions, e.g. restrictions on pets.
DOS AND DON'TS OF A HOLIDAY HOME ADVERTISEMENT
Here are some of the dos and don'ts you need to look into while working on your listing:
Dos:
Make sure there are no spelling mistakes and grammatical errors in the description of your holiday home. Ask someone else to read it and make the changes you feel should be incorporated. Also stick to short, crisp sentences instead of long sentences and paragraphs. Your listing needs to be easy to read or visitors may lose interest and move on to the next listing. So while you should try to be informative, keep it easy on the eye.

Write something about the location, the climate and other tourist attractions in the vicinity of the property. This will give the guest a fair idea how to plan his days here.

Highlight your unique selling points (USPs) and describe them in detail. Write about the facilities and amenities one can look forward to, in your holiday home. If you have stylish interiors, a private pool, a gym or a pool table, do mention them.

Click many photographs of the property, but use only the best ones. Showcase the best of your property but don't give a half-baked visual story of your holiday home.
Don'ts:
Don't write the entire description in capitals. This is considered unethical and gives the impression that you are shouting. A paragraph in all caps is very difficult to read too. Instead, use capitals to make certain words stand out if necessary.

Don't try to portray a picture of your holiday home that isn't true. Be honest in the description of your holiday home and by no means exaggerate. This will help you avoid negative feedback and complaints from guests alleging that you gave inaccurate information and made misleading claims.

Don't edit your photographs. Don't use the paintbrush tool to make the cracks and paint peelings disappear. Also don't forget to add photo captions. They are the finishing touches to good pictures and let you describe the USPs of your holiday home. Images are also important for the ranking of your listing in search engines, so don't take them casually.

Don't try to spam. All vacation rental websites have a strict policy of not displaying your email ids or contact details in the description. Trying to creep in phone numbers or emails in the description can lead to a ban on your listing.
To get more information & assistance, please submit the form below and our specialist will get in touch with you at the earliest.