Many holiday home owners find themselves in a precarious position when despite their best description and images of their property in holiday home rental ads fail to get bookings. That is because they tend to overlook the importance of location of the property in the advertisement.
Travelers ideally choose the location first before they start searching their accommodation. So if you have not entered the details of the location of your property while registering your property, chances of your holiday home appearing in the search results are very slim. The location of your holiday home is very important as it is how vacationers will find you in the search results. They ideally search for accommodation by searching for your country, region, town and even local suburb.
So it is of utmost importance that your location is accurate so that holidaymakers can easily make their travel plans and they don't get any unwelcome surprises.
Please take a look at the image below which shows how to add the location of your holiday home in TripVillas.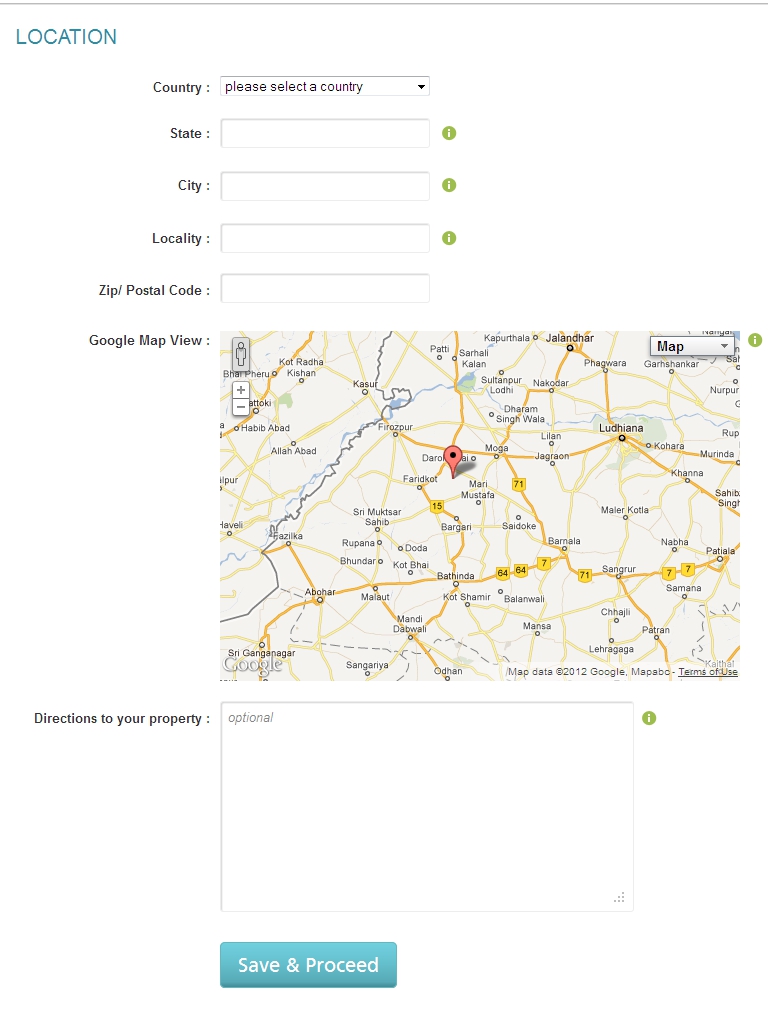 Here are a few tips on setting your location in your holiday home rental advertisement:
Country: All you need is to select from the drop-down menu. The holiday home owner must be careful while selecting one's country because selecting the wrong country will not only mislead the traveler, but also your property will not appear in the search results.
State: Enter your state or province or geographic region within the country where the holiday home is situated. This helps in showcasing your property in front of travelers interested in visiting just that particular state or province.
City: Never forget to enter the name of the city where the property is located. Doing so will ensure that the holiday home rental website places your property in the right city directory. Moreover, holidaymakers search for accommodation by its city. So by entering the city name, you will ensure that your property is displayed in the search results.
Locality/ local suburb: Enter the locality that is closest to your property that you feel tourists would be able to identify. For instance if the property is situated in the same locality as a popular beach, enter the name of this locality.
Zip code/ Pin code: Entering the zip code or Pin code of your holiday home location is very important, because it helps in showing the right location of the property in the map.
Google Map View: Travelers ideally like to see where your property is located on the map. So never forget to work on this. All you need to do is just click on the map to drag and drop the marker to show your property location. It is strongly recommended to make use of this tool to help holidaymakers plan their journey and see where you are in relation to landmarks and local attractions and will also make a stronger visual impact.
Directions to your property: Good directions will help travelers in finding your property easily and convey a good first impression. So be as accurate as you can so your guests have a clear idea of where they are visiting. If there is any landmark of importance in the vicinity of your property, don't shy away from including it.
To get more information & assistance, please submit the form below and our specialist will get in touch with you at the earliest.