A double bonanza in the form of holidays for Rakhi on Saturday and India's Independence Day on Monday awaits eager travellers. everyone's geared up to spend this extended weekend away from their homes. Several city sl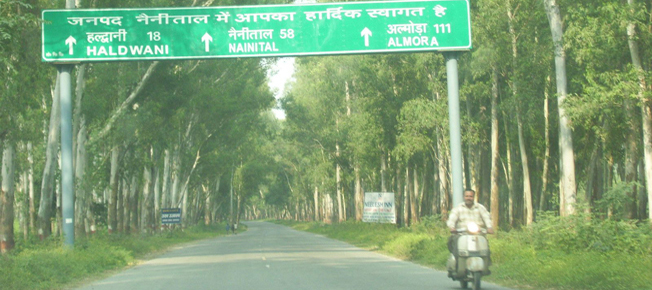 ickers are extending the upcoming weekend, taking an extra day off on Friday.
"I have reported sick on Friday and will be driving down to Mussoorie early on Friday morning," says Siddarth Kashyap, an executive in a PR firm based in the national capital city of Delhi. "I have planned out everything. We are staying in Dehradun on Friday night where we will be meeting a couple of old friends and will drive up to Mussoorie on Saturday."
The drive from Delhi to Dehradun takes up to 6-7 hours depending on the traffic movement on the highway. Dehradun to Mussoorie is approximately another hour's drive.
Meanwhile the hospitality sector including hotels, holiday homes and homestays near the major metros of India is expecting a huge rush of tourists during the forthcoming weekend.
"We are booked for the weekend and are still getting calls from tourists," says Anup Johar who has a small bungalow in the Clement Town area of Dehradun.
When asked why weekenders want to stay in Dehradun which is not as popular a tourist destination as its neighbour, Mussoorie, Mr Johar said: "Tourists coming to Mussoorie during the weekend are mostly from Delhi. They plan their trips at the last minute. By then, all the properties are sold out. So tourists who book late stay in Dehradun and go up to Mussoorie and places like Dhanolti for the day and come back late in the evening."
"Anyway, the main objective of these busy executives is to spend quality time with their family, which doesn't really happen with the hectic busy office schedule. So as long as they can chill out, they usually don't care where they put up, as long as their accommodation is at a quiet location with all the amenities needed to pamper them.
Meanwhile, down South, Subin Natarajan is preparing for a trip to the hills of Munnar. A father of two kids aged 8 and 4 and a mid-level manager with ICICI Securities based in Kochi, he has everything planned out well in advance. He will be staying in Nirmala Cottages overlooking Munnar town.
"Well, I have to travel all around Kerala on business, so I'm unable to give time to my kids and wife," he said in a telephonic conversation. I'm really looking forward to this trip."
The hill station of Munnar is about 2 and half hour's drive from Kochi and is particularly popular among weekenders residing in Kochi.
"However, there is a small catch here," Natarajan said. "A colleague of mine will also be travelling with us. So I'm hoping that I will be able to catch up with some work while our wives can stroll through the estates."
HERE ARE A COUPLE OF GETAWAYS TO CHOOSE FROM: