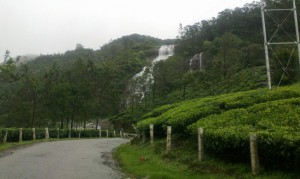 In an exclusive interview to Holiday Home Times, Mr. U. V. Jose, Planning Officer, Kerala Tourism Department, talks about the contribution of Kerala homestays to the state tourism scenario.
Excerpts of the interview…
Tell us something about the Kerala Tourism's homestays.
U. V. Jose: Approximately there are 500 approved homestays in the state and another 500 are expected to be approved soon. Most of the Kerala Tourism's homestays are concentrated in and around popular tourist destinations. For instance, one will find several homestays in areas near the backwaters, Wayanad, Kozhikode, etc.
What is the contribution (in terms of revenue) of homestays to Kerala tourism industry?
U. V. Jose: We don't have an exact figure in terms of revenue, but I can say that there are approximately 10,500 rooms and of that 10,000 are quality rooms. It may approximately contribute 10 to 15 percent in quality room availability.
What is the average tariff of a Kerala homestay?
U. V. Jose: The cost of rooms in a homestay in the state differs from area to area and is based on the facilities and amenities provided by the owners. But, on an average, a room in a Kerala homestay costs around Rs. 1500 per day.
If a home owner wants to convert her/ his home into a homestay, what are the requirements?
U. V. Jose: Although we have a registration process, as of now there are several homestays which are not yet registered with the Kerala Tourism Department. We have categorised our homestays into: Diamond House, Gold House and Silver House. Individuals or families who own a house and can spare at least one room and up to maximum six rooms for tourist accommodation can join our homestay scheme. There are other pre-requisites too, like, the owner will have to submit a form along with the fee NOC and verification certificates; at least one of the family members should be able to communicate in English; and the homestays must maintain the required standards at all times, etc. Plus, ideally the house has to be an area of tourism importance.
Moreover, we have proposed in the Kerala (Draft) Tourism Policy 2011 that approval from the Kerala Tourism Department will be made mandatory for obtaining license from local self governments for the homestays. We will work with the local self government departments for this.
Is there any marketing assistance that is being provided by the Kerala Tourism to homestays?
U. V. Jose:  The Kerala (Draft) Tourism Policy 2011 also proposes to devise a scheme for new investors in homestays to participate in international and national tourism promotional events promoted for the first three years. The department will bear 25 percent of the travel fare and promotional materials subject to a maximum of Rs. 75,000 for international fairs and Rs. 50,000 for domestic fairs. New small and medium level accommodation units of less than 30 rooms located in 6 northern districts of Kasargod, Kannur, Wayanad, Kozhikode, Malappuram and Palakkad, and new houseboat operators operating in backwaters other than Vembanad Lake will also be eligible for the above support.
Are there any other incentives which the state tourism department is offering homestay owners of Kerala?
U. V. Jose:  In order to promote homestays in the state, the government charges residential tariff on electricity and water charges to homestay providers.